Labour lures young voters with pledge to scrap university tuition fees this year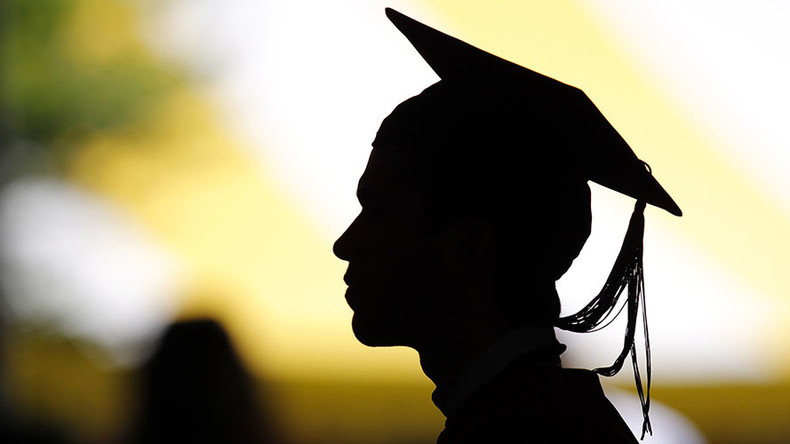 Labour is promising to end university fees as soon as this autumn, in a bid to lure young voters with the registration deadline fast approaching.
More than 2 million people have applied for ballot papers in the month since Prime Minister Theresa May called for the June 8 snap elections. Over the last week alone more than 100,000 people have filled in the form, with nearly 40 percent under 25. Online registration runs until the end of Monday May 22.
Read more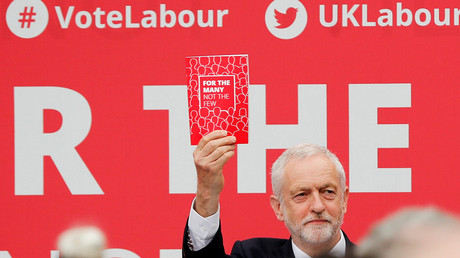 Jeremy Corbyn's Labour party looks to have slashed a Conservative poll lead of 20 to a mere nine points over the last month, with YouGov pollsters recently revealing that 18-34 year-olds are more likely to vote Labour.
"We will make sure that as of September, students that are going to university will not have to pay tuition," Labour's shadow education secretary, Angela Rayner, told BBC Radio 4's Today program.
The estimated £9.5 billion (US$12.35 billion) that the policy will cost annually "is a small price to pay when it comes to ensuring that our young people are not saddled with £45,000 of debt when they leave university," she added.
University fees are set to rise to £9,250 a year for anyone starting a degree in September. An estimated 400,000 students would benefit from Labour's move.
"We will scrap tuition fees and ensure universities have the resources they need to continue to provide a world-class education," Corbyn said.
"Students will benefit from having more money in their pockets, and we will all benefit from the engineers, doctors, teachers and scientists that our universities produce."
But both the Conservatives and Liberal Democrats have condemned the policy, after overseeing the trebling of annual tuition fees from £3,000 to £9,000 in 2010.
Nick Clegg, who signed a pledge to scrap tuition fees, accuses Labour of "hyped up, retail politics" for doing same thing. #r4today

— Kevin Schofield (@PolhomeEditor) May 22, 2017
"There are now more students from disadvantaged backgrounds getting into university than ever before," a Tory spokesman said.
"But if Jeremy Corbyn is in charge of our Brexit negotiations, all of this will be under threat."
Former Deputy Prime Minister Nick Clegg, who ruled in a coalition with David Cameron between 2010 and 2015, thought the scrapping of tuition fees was "the wrong choice."
"I think it is wrong to now provide around £11 billion ... a huge amount of money, a lot of which will come from people who have never been lucky enough to go to university," Clegg also told the Today show.
Nick Clegg on Radio 4 opposing scrapping of tuition fees - *almost* like he might have voted to treble them having promised not to....

— Helen Hayes (@helenhayes_) May 22, 2017
"Be very clear what's it for. It's to relieve graduates in the future - not now, because no-one pays upfront fees - of the need to pay for or make any contribution to their university education whilst - and here's the odd choice for the Labour Party - not reversing a lot of the very punitive and regressive benefit cuts, which will affect some of the poorest in society.
"I think if the choice is between the poorest and some of the richest graduates in the future, I would choose helping the poorest, and it's odd that Labour's not doing do."
Clegg himself made the scrapping of tuition fees his key pre-election pledge in 2010.