'Don't do a Clegg!' Students confident Corbyn will keep pledge to scrap tuition fees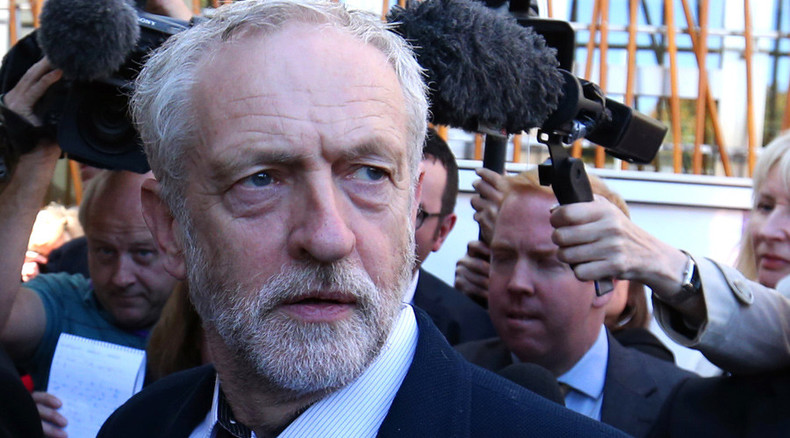 Labour leader Jeremy Corbyn's pledge to abolish tuition fees will be subject to review by party officials "before becoming policy," a shadow cabinet member has said. Student campaigners say they are still "confident" free education can be won.
Two months before Corbyn was elected leader, he set out a £10-billion plan to scrap all tuition fees and apologized for the party's decision to introduce the charges under Tony Blair, which have left students with a "lifetime of debt."
Corbyn said the measure would be funded by a seven-percent rise in national insurance for those earning over £50,000 a year and a 2.5 percent higher corporation tax or by slowing the pace of deficit reduction.
'Under review'
However, speaking to the Financial Times on Thursday, one member of the shadow cabinet said this policy would be consulted on more widely, casting Corbyn's pledge into doubt.
"It's like everything else from Jeremy's leadership campaign, it doesn't automatically become policy," they said.
A Corbyn spokesperson told the paper: "All policy is up for discussion and there is a review of how we will set policy in the future."
Should the review decide tuition fees are here to stay, many people "will be disappointed by the Labour Party," Gary Paterson, vice president (communities) of the National Union of Students in Scotland told the National.
Corbyn hasn't backtracked on tuition fee pledge. One of many issues that need to be discussed & internally agreed upon w/in Labour.

— Areeb Ullah (@are_eb) October 1, 2015
The University and College Union (UCU) said Corbyn's commitment to wipe out tuition fees would save students from a "lifetime of debt."
"What students, parents and university staff really need is for politicians to set out a clear long-term plan for the stable funding of higher education in England," she told the Financial Times.
"We will contribute positively on that basis to any review by Labour or the other parties."
Students worry Corbyn may "do a Nick Clegg." The former Liberal Democrat leader and deputy prime minister had pledged to resist a hike in tuition fees from £3,000 to £9,000 in 2010.Clegg broke his pledge immediately after joining the Conservatives in coalition.
'Still confident in Corbyn'
The National Campaign Against Fees and Cuts (NCAF) told RT it is still "confident" in Corbyn's commitment to free education.
"Corbyn was elected on a clear mandate with clear policies. But we understand that his leadership manifesto will not bypass democratic process to become party policy," NCAF committee member Callum Cant told RT.
"We're confident of the argument for free education, and will continue mobilizing in support of it – we look forward to the day when the Labour Party will stand alongside the student movement," he said.
Corbyn would be a great leader, he opposed the Iraq war, tuition fee rises and austerity. AND won parliamentary beard of the year 5 times!

— Shehab Khan (@ShehabKhan) July 24, 2015
When tuition fees rocketed to £9,000 per year in 2012, university applications plunged, falling 40,000 according to UCAS.
Many students, especially those from less privileged backgrounds, abandoned their dreams of studying at degree level, deterred by "frightening" debts which could amount to more than £40,000 in total.
In the run up to May's general election, Labour's previous leader Ed Miliband pledged to cut fees from £9,000 to £6,000 a year at a cost of £2.7 billion. He planned to introduce a 'graduate tax' to fund the cut.
In July, Chancellor George Osbourne revealed his plan to abolish maintenance grants for poorer students and replace them with loans – in his view to bring "fairness" to higher education.
Before he was elected leader, Corbyn told the Huffington Post he would oppose the policy.
"This Tory government is a party that stands against the young. Labour must build a society for everyone, including the youngest," he said.