Tory lead over Labour shrinking fast after manifesto launches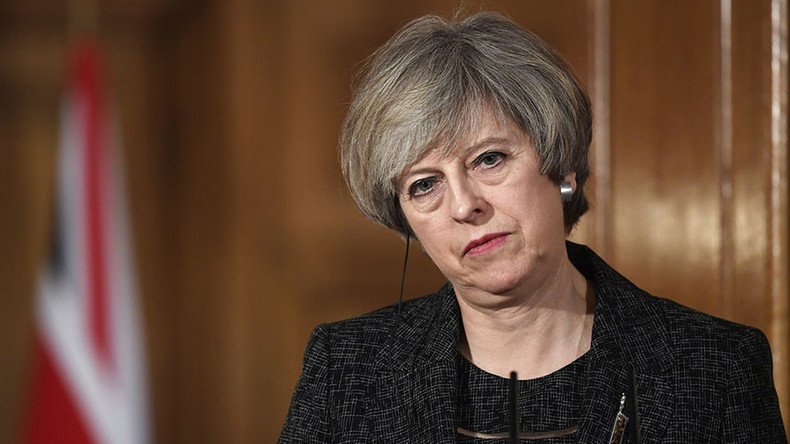 The Conservative lead over Labour has fallen into single digits, polls show, prompting cabinet ministers to warn that victory is not assured with less than three weeks to go before the general election on June 8.
Some early polls had the Tories at almost double the vote share of the Labour Party, indicating that the most likely outcome would be a landslide victory that would increase the Conservatives' current working majority of 17 in the House of Commons.
A series of recent polls show the Tories' lead over Labour is shrinking, however. A Survation poll for ITV on Monday gave the Tories a nine-point lead, putting the Conservatives on 43 percent, ahead of Labour on 34 percent. The lead, according to Survation, has now halved from 18 percent in just a week.
A Sunday Times YouGov poll also saw Tory numbers dwindling, putting them down five points at 44 percent, and Labour up four points at 35 points, the closest gap since last year.
The poll shock came as ministers privately expressed fears that Prime Minister Theresa May's plans to reform the care sector and means-test the winter fuel allowance would cost them seats.
According to the YouGov poll, the Tories have lost five points since announcing that more pensioners will have to pay for care at home and only £100,000 (US$130,000) of a pensioner's wealth will be protected from care costs.
An MP told the Times that May should "quickly change the subject from the manifesto - a lot of which is a kick in the teeth for voters."

"We need to get off care and pensioner benefits and start talking about the calamity of Corbyn again," he added.
Another minister close to Downing Street told the newspaper that the Tories are deploying resources poorly.
"They're getting carried away with all of this talk of a landslide, sending people to places we are never going to win. We need to make sure we get the seats we can get."
Brexit secretary David Davis warned of complacency, saying: "You always have to remember, we only have to lose half a dozen seats and we're in trouble. The poll margin looks big but the start margin is mildly hazardous.
According to the Telegraph, May herself warned on Sunday: "If I lose just six seats, I will lose this election."
The Tory manifesto has a markedly different tone from Labour's, which promises a program of mass nationalization, more spending on the NHS, the abolition of tuition fees and zero-hour contracts, higher taxes for the country's rich and an end to the public sector pay gap.
Corbyn pledged a "radical and responsible" offer to voters, saying the party "would change our country while managing within our means."
You can share this story on social media: