Tory manifesto vows to 'defeat extremism'... but lacks legal definition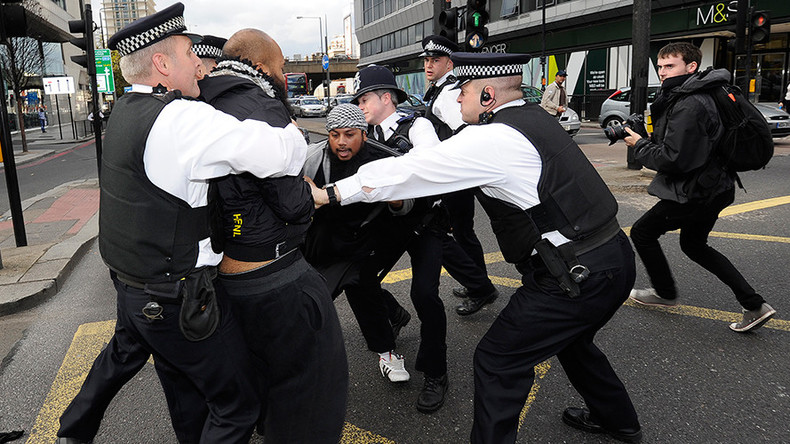 One of the Conservative Party manifesto's key pledges is to crush "the menace of extremism." However, the government still lacks a legal definition for the term.
The manifesto, launched in Halifax on Thursday morning, lists "Islamist extremism" as a threat to social cohesion and civil liberties.
"We will consider what new criminal offences might need to be created, and what new aggravated offences might need to be established, to defeat the extremists," the manifesto reads.
Read more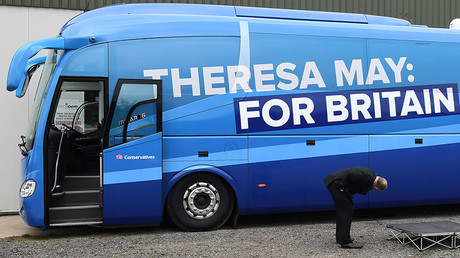 "We will support the public sector and civil society in identifying extremists, countering their messages and promoting pluralistic, British values."
However, in a letter to the parliamentary Joint Committee on Human Rights dated February 27, Home Secretary Amber Rudd accepted a legal definition for the term "extremism" had not yet been found.
"As your committee report makes clear, this policy area raises complex issues relating to freedom of speech and the importance of having a clear legal definition of extremism," Rudd wrote.
The letter was a reply to requests by the human rights committee for updates on the government's plans for a counter-extremism bill.
"These are issues that my department continues to consider and, as you know, we have committed to a full consultation on any new legislation before it is introduced," the Tory frontbencher added.
The bill has been two years in the making, with accusations by the human rights committee, chaired by Labour's Harriet Harman, that Rudd and her team are stuck without an answer to what "non-violent extremism" actually means.
Thursday's document has since been branded "racist and Islamophobic."
"How does the government expect to fight extremism if it has no idea what it is?" Students not Suspects campaigner Samayya Afzal told the Middle East Eye.
"The lack of definition has led to the continued criminalization of particular communities over the years and the implementation of policies which have been lambasted by human rights groups and the UN as being racist and Islamophobic.
"Rather than committing to continue policies which have proven to be problematic, the Tories should commit to a commission that seeks to review these policies, with the goal of abolishing them."
Others complained that although the government is happy to mention Muslim extremism, there is no reference to far-right movements or other religious radicalism.
"The [Conservative manifesto] calls out Islamic extremism but no mention of far-right extremism (now responsible for huge chunk of security referrals)," tweeted the Demos think tank head of external affairs, Sophie Gaston.
Former PM David Cameron's counter-terrorism flagship policy Prevent was also overlooked in the latest Tory strategy document.
"No talk of #Prevent in @Conservatives manifesto. A 'Commission for Countering Extremism' & 'policies to defeat extremism' instead," wrote University of Leeds policy lecturer Dr William Allchorn.