Burka-clad mother & daughter charged with terrorist plot asked to lift veils in court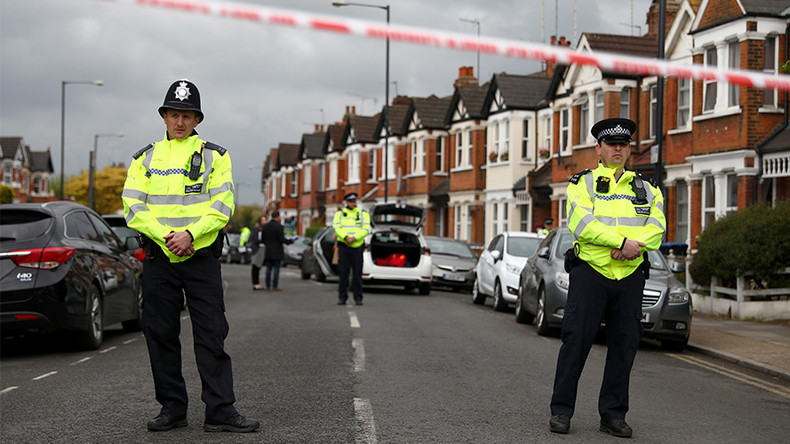 Three women appeared before Westminster Magistrates' Court in central London on Thursday, charged in connection to what is thought to be the first all-female terrorist plot in Britain.
Mother Mina Dich, 43, her daughter Rizlaine Boular, 21, and a friend, Khawla Barghouthi, 20, are suspected to have planned a knife attack in the area of Westminster, the center of the British capital.
The suspects entered the courtroom flanked by three policewomen and three suited officials. Dich and her daughter appeared before the court dressed in burkas, but were later asked by Chief Magistrate Emma Arbuthnot to lift their veils so they could be identified.
The women were arrested on April 27 after armed police swooped on Barghouthi's home in Harlesden Road in northwest London. Boular was shot during the raid and was formally arrested after being discharged from St Mary's Hospital in Paddington three days later. Her mother was arrested in Kent on the same day.
All stand accused of conspiring to murder "a person or persons unknown" between April 11 and 28.
"The defendants are all charged with conspiracy to murder," Arbuthnot said.
"On the face of it there was a plan to attack one or more members of the public in the Westminster area and weapons had been purchased."
Boular is herself charged with engaging in conduct in preparation for terrorist acts during the April dates, while her mother and Barghouthi are charged with intending to assist her.

Arbuthnot later confirmed the matter would be forwarded to the Old Bailey and that the next hearing would take place next week on May 19. They will remain in custody.