Westminster terrorism suspect refuses to recognize charges in 1st court appearance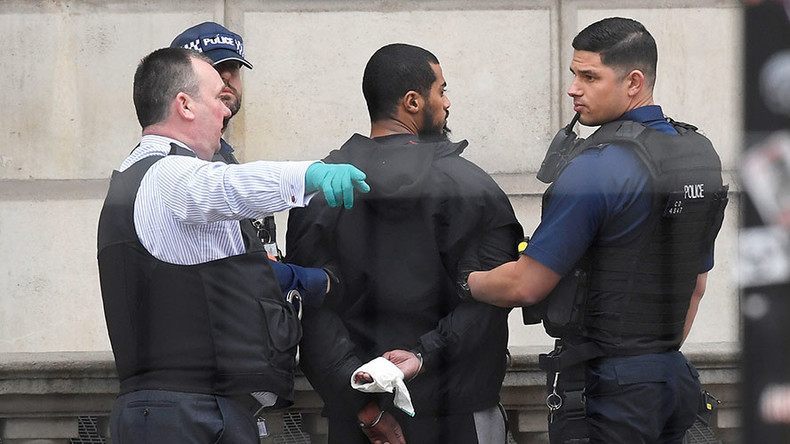 Khalid Mohammed Omar Ali appeared at Westminster Magistrates' Court on Wednesday after being arrested just yards from Downing Street on April 27, allegedly in possession of a backpack full of knives.
Read more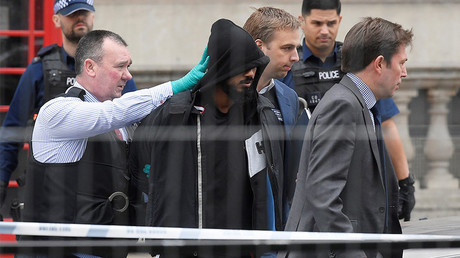 Omar Ali, 27, was arrested following a police 'stop and search' operation outside the Treasury. He had reportedly been followed by undercover officers throughout the day after a tip-off by his family. Three knives were discovered at the scene.
The incident occurred just over a month after Khalid Masood launched a combined car and knife attack on Westminster Bridge and the Parliamentary Estate, killing six people including police officer Keith Palmer. Masood was shot dead moments later by firearms officers.
Omar Ali appeared in the central London court charged with the "intention of committing acts of terrorism engaged in conduct in preparation for giving effect to that intention."
He also stands accused of making or possessing explosives – a charge relating to his activities in Afghanistan in 2012.
He did not recognize the terrorism and explosives charges and has refused legal representation.
According to Scotland Yard, the young man is charged with two counts under Section 3 of the Explosive Substance Act 1883 and "unlawfully and maliciously made or had in his possession or under his control a quantity of explosive substances with intent by means thereof to endanger life."
Omar Ali is a British citizen born overseas. It is thought he went to school in Tottenham, north London. He lived outside of Britain between 2011 and 2016.
He appeared before Senior District Judge Emma Arbuthnot in handcuffs and confirmed his name, address and date of birth to court.
He will remain in custody until his hearing at the Old Bailey next week.