British police get 'aggressive' new orders to shoot terrorists using vehicles as weapons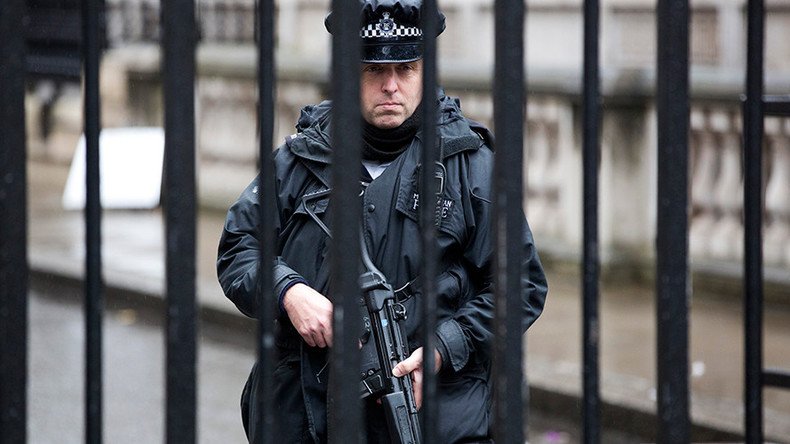 British police are being ordered to shoot terrorist drivers using vehicles as weapons, under new "more aggressive tactics."
Deputy Chief Constable Simon Chesterman, who is in charge of armed policing, says armed units have been given new orders to shoot through the windscreens of vehicles driven by terrorists.
Previously police officers were banned from using firearms to incapacitate drivers of motor vehicles, because of the risk of the vehicle spiraling out of control and bullets ricocheting into innocent bystanders.
"We used to talk about not shooting at a moving vehicle because of the danger we might cause if we fired at a driver," Chesterman said.
"What tends to happen is that when a bullet hits glass, it will deflect it, so shooting through glass is difficult.
"But if the vehicle's being used as a weapon in the first place, there aren't many tactics available in relation to stopping it, particularly a very large lorry.
"Driving a vehicle in front of it is not going to stop it, so you need to shoot the driver," he added.
For this purpose, the British police will adopt "more aggressive tactics."
"We have the ability to move much quicker to resolve situations. Previously the approach was to locate, contain and neutralize. Now it is to locate and confront," Chesterman said.
Armed police officers will also be provided with higher calibre bullets to successfully shoot through vehicle windscreens and doors.
The recent string of terrorist attacks in Europe involving motor vehicles has forced the change of tactics.
Earlier this month, an Islamic State (IS, formerly ISIS/ISIL) sympathizer killed four people by hijacking a truck and driving it through pedestrians on one of Stockholm's main shopping streets.
In March, four people were killed on London's Westminster Bridge in a terrorist attack, when Khalid Masood crashed his car into pedestrians and then stabbed a police officer to death.
In December 2016, an Islamic State terrorist drove through a Berlin Christmas market, leaving 12 people dead and 56 injured.
The attacks followed a pattern set by the terrorist attack in Nice during Bastille Day celebrations in July 2016, where a terrorist killed 86 people and injured some 434 others by driving a 19-tonne truck through crowds until he was eventually shot by French police.
The number of firearms officers across Britain will be increased up to 10,500 by April 2018 through a £143 million (about US$183 million) government program.
You can share this story on social media: