British ISIS recruiter Sally Jones on US drone 'kill list' but 'using son as a shield'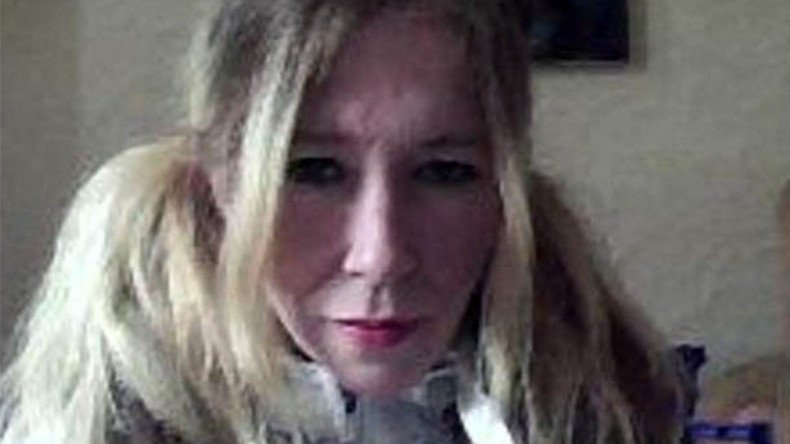 British punk rocker-turned-jihadi bride, Sally Jones, was placed on the Pentagon's "high priority kill list" in Syria after evidence revealed that she and her late husband were the driving force behind at least a dozen Islamic State terrorist plots.
Jones, a 49-year-old mother of two from Kent, and her late husband, Junaid Hussain, who were known as 'Mr. and Mrs. Terror', are among the most prolific western recruiters and attack planners for Islamic State (IS, formerly ISIS/ISIL).
Jones is believed to be using her 11-year-old son Jojo as a human shield to avoid the same fate that met her husband. Hussain, a former computer hacker from Birmingham, was killed in a US drone strike in the IS stronghold of Raqqa after he reportedly slipped up and left a building without the child by his side.
US court documents link the couple to numerous attacks and plots spanning three continents. One included targeting Queen Elizabeth II in 2015 during V-J Day celebrations in London.
Another of the couple's terrorist plots involved kidnapping a US Army veteran and beheading him on camera in his home before broadcasting the murder to the world, according to The Times.
Hussain sent Munir Abdulkader, 22, of Ohio, details about how to choose a victim, emphasizing that he had to be a "recent veteran" who had served in Iraq or Afghanistan. After committing the murder, Abdulkader was to carry out a suicide attack on a police station using Molotov cocktails.
The attack was foiled in May of 2015, however, after Abdulkader confided in an FBI informant. US prosecutors described it as "one of the most significant plots by ISIS to perform a homeland attack."
Abdulkader was jailed for 20 years.
Hussain also encouraged Justin Sullivan, a 19-year-old convert from North Carolina, to go on a shooting rampage at a concert or nightclub with the goal of killing up to 1,000 people.Almost all of the couple's plots involved targeting the military, including Royal Air Force (RAF) bases in Britain. Jones played a role in publishing at least three hit-lists online that contained the names of US military personnel, court documents show.
It is believed that Jones recruited women, while Hussain mainly targeted vulnerable men as the leader of an elite group of English-speaking attack planners in Syria known as "The Legion" or the "Raqqa 12."
Jones, the so-called 'white widow,' who also goes by the name of Umm Hussain al-Britani, converted to Islam and fled to Syria with her son in 2013 to marry Hussain.
She has apparently since been leading the female wing of the Anwar al-Awlaki battalion, which is made up of foreign fighters dedicated to carrying out terrorist attacks abroad. It is believed that she recruited dozens of women to Islamic State via social media before her accounts were shut down.
After her husband's death, it is thought that IS paid her a monthly salary of £520 ($673), plus a bonus of more than £200 ($260) every couple of months for being the widow of a 'shahid' or martyr.According to one source who spoke to the Daily Mail, she is yet to remarry because she is "considered old and ISIS fighters prefer young girls."
You can share this story on social media: