'Keep it over there': Brits wary of French plans to renegotiate border deal
One of Emmanuel Macron's campaign promises was to renegotiate the deal that places Britain's border at the northern French port town of Calais, enabling the UK to make security checks there. However, not all Brits are keen to bring the border closer to home.
The Le Touquet agreement, signed in 2003, allows for French and British cooperation in Calais to tackle the ongoing migrant and refugee crisis by extending the UK border to Calais' ferry ports.
Read more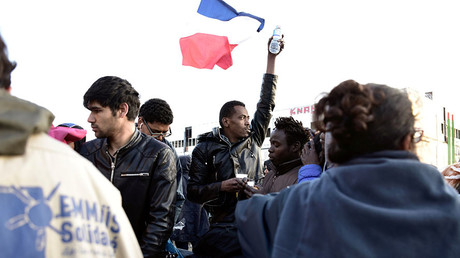 Calais has become synonymous with Europe's migrant crisis. Last year, one of the most notorious refugee camps in Europe was finally evacuated, and about 5,500 of its residents were sent to various housing facilities across France.
Under the Le Touquet deal British officials check passports and inspect vehicles, leaving French police and border agents on the frontline, with France fully responsible for illegal migrants.
Britain argues it pays €80 million (US$87 million) a year for enhanced security there, and is not keen to bring the border home.
"I think we have a good system in place, and I think we should keep it that way," one young resident of the port town of Dover told RT's Polly Boiko.
"We had to pay for all the immigration to be on the other side. And I don't like threats either! That they're threatening to fetch our border over here. Let them come. They need us as much as we need them," another man added.
However, Theresa May has conceded this week that the current agreement between Britain and France will be up for discussion.
"It works for the benefit of both the UK and France and obviously in the government that is elected after 8 June [in the general election], we will be sitting down and talking to Monsieur Macron and others about how that system has worked both to the benefit of France, as well as for the benefit of the UK," she said.
Dover residents seem fiercely opposed to any changes to the current state of affairs.
Read more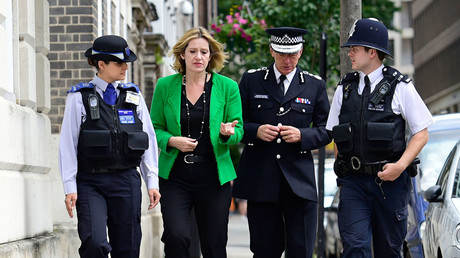 "I'm English, so I say keep it over there! We don't want them camping over here, do we? We'd obviously see villages springing up like in Calais, camps, they'd get here somehow."
"We can line this harbor with our soldiers with automatic weapons if we choose to, we've got enough of them," one middle-aged man told RT.
"Put our soldiers along these shores," he said.
"This country needs to be protected," his wife added.
"Britons never, ever, ever will be slaves. If we have to put our troops on these shores then so be it. We've done it in the past."
French politicians say London has simply outsourced a problem to France, calling for the agreement to be torn up.
"The first thing is to denounce the Le Touquet accord," Mayor of Bordeaux and ex-Prime Minister Alain Juppé told the Guardian in October. "We cannot accept making the selection on French territory of people that Britain does or doesn't want. It's up to Britain to do that job," he added.