Britain says 'non!' to French plans to bring Calais 'Jungle' to Dover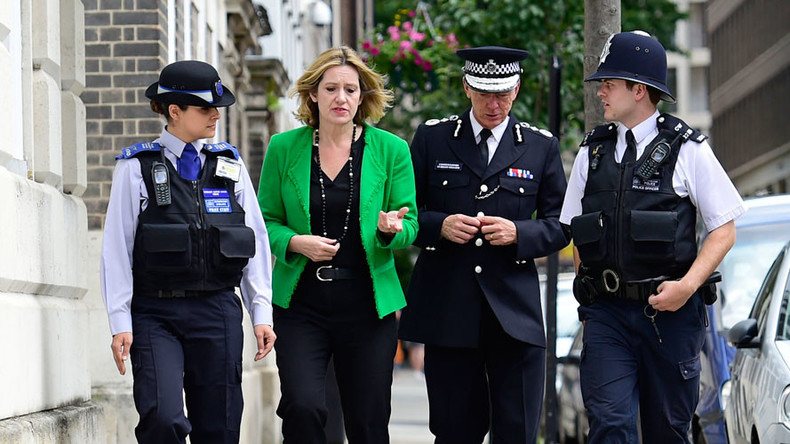 British Home Secretary Amber Rudd has rejected French plans to scrap border control deals in Calais and allow thousands of refugees to move from the 'Jungle' camp to the English port town of Dover.
The disagreement comes as it emerges more than 27,000 people were arrested by UK police in the last three years for suspected illegal migration to Britain.
Read more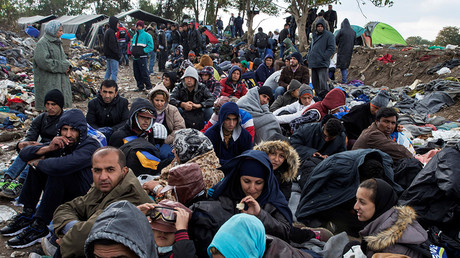 Rudd is set to reject French Interior Minister Bernard Cazeneuve's attempts to end the Le Touquet agreement, which allows for British border agents to work on the other side of the English Channel, especially at points of entry and exit such as the port of Calais and Eurostar terminals.
Among those calling for the camp to be moved onto British soil is former head of state Nicholas Sarkozy.
"I'm demanding the opening of a centre in Britain to deal with asylum seekers in Britain, so that Britain can do the work that concerns them," Sarkozy said after announcing he would once again run for president at next year's election.
"The Jungle should not be in Calais or anywhere else, because this is a republic and those with no rights to be here should return to their country."
Sarkozy is supported by Calais' regional president Xavier Bertrand, who wants UK asylum seekers to apply at a "hotspot" in France, rather than gather at the northern French town.
Migrant support groups meanwhile insist the borders should simply be open to the millions seeking refuge from war and extreme poverty.
Karen Doyle, who works with Movement for Justice By All Means Possible, which supports asylum seekers in Britain, told RT: "A 'hotspot' in Calais is a ridiculous idea and would just end up with people being refused and deported without the rights of appeal and time to prepare that they would have in the UK. The solution is simple, let people into the UK and make their cases properly. The squalor that people are being forced to live in is a gross human rights violation."
A Home Office spokesman rebutted claims the "juxtaposed controls" arranged between Britain and France would soon be a thing of the past.
"We firmly believe in the established principle, enshrined in the Dublin Regulation, that those in need of protection should seek asylum in the first safe country they enter," he said.
Illegal immigrant arrests
Meanwhile, figures obtained by the BBC from police forces across the country show almost 30,000 refugees and migrants reached Britain illegally over the last three years.
The numbers did not include people found at ports or airports, or those taken by the UK Border Control due to expired visas.
There were 9,600 arrests in 2015, up from 7,700 in 2013, indicating a rise in reported cases.
Many of those apprehended were found hiding in lorries entering Britain, or otherwise picked up at truck stops and motorway service stations after alighting from their illicit transportation.