Labour denies claim 100 MPs could jump ship if Corbyn loses election but doesn't quit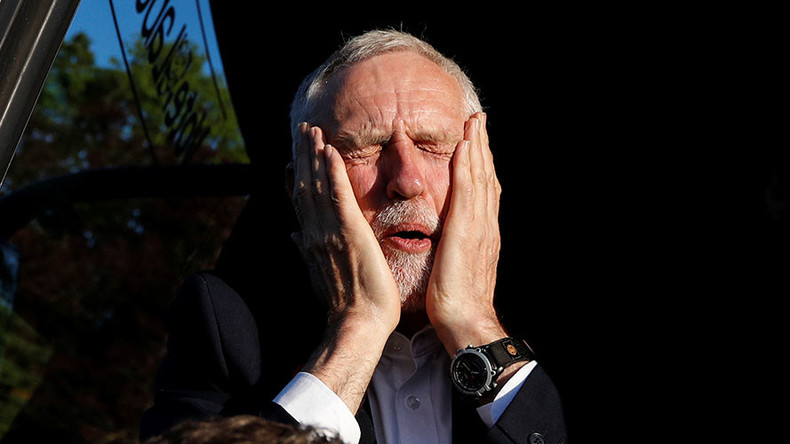 Labour officials rejected reports on Wednesday that up to 100 "moderate MPs" are set to leave the party if leader Jeremy Corbyn refuses to step down after a Tory landslide.
Read more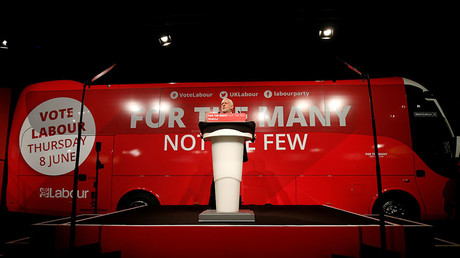 An anonymous source told the Tory-leaning Telegraph newspaper "there is no cohesion" inside the Opposition party.
A "breakaway group" – loosely described as "progressives" – would split from the party if the socialist leader stays at the helm, with potential donors being approached.
"The Labour Party cannot be the same as it was in the last parliament after the election. There is no cohesion. They have got to bind together," the source is quoted saying.
"The Labour Party has got to appeal to moderate people who have got moderate views and that is the majority of the people in this country."
Backbenchers of a more centrist persuasion, such as Yvette Cooper, Dan Jarvis, and Sir Keir Starmer, were indicated as potential leaders of the new group. But the paper hastened to add"there is no suggestion they have been approached or been involved in the talks."
The Telegraph did, however, suggest the rebels would rejoin the Parliamentary Labour Party if Corbyn stood down.
Labour MPs and party officials were quick to reject the story.
On reports of breakaway by moderate Labour MPs, one source says: "It's bollocks. Colleagues wouldn't just leave the party. No chance."

— Kevin Schofield (@PolhomeEditor) May 10, 2017
"[The Telegraph] front page story is utter nonsense. It's another attempt by Tory press to undermine Labour & sow division. Zero truth in it," tweeted Manchester Central MP Lucy Powell.
Jarvis himself was seen offering support for shadow education secretary and Corbyn ally Angela Rayner, writing on Twitter: "In #GE2017 vote for investment in Britain's talent. It's what a government does when it believes in you."
The leader's office also commented on the report, branding it "another silly story from a Tory paper & anonymous source to distract from Labour's policies for the many not the few."
Another silly story from a Tory paper & anonymous source to distract from Labour's policies for the many not the few pic.twitter.com/NTQjM7NjGK

— Labour Leader Media (@LOTOcomms) May 9, 2017
MP quits over Corbyn
The news follows the very public exit from the party of Simon Danczuk, who blamed Corbyn for his departure.
The disgraced politician was originally suspended as a Labour member in December 2015 for sending sexually explicit texts to a 17-year-old girl.
"With frontbench spokespeople, such as John McDonnell, continually obsessing about Karl Marx, the benefits of communism and celebrating the reign of Joseph Stalin, I feel the Labour Party has totally lost touch with its social democratic values and, indeed, with reality in 21st Century Britain," Danczuk wrote in a letter to Labour General Secretary Iain McNicol.
Danczuk's departure was made official after Labour banned the politician from running for the party in his former seat of Rochdale.