Facebook bids for political influence by hiring ex-Tory & Labour aides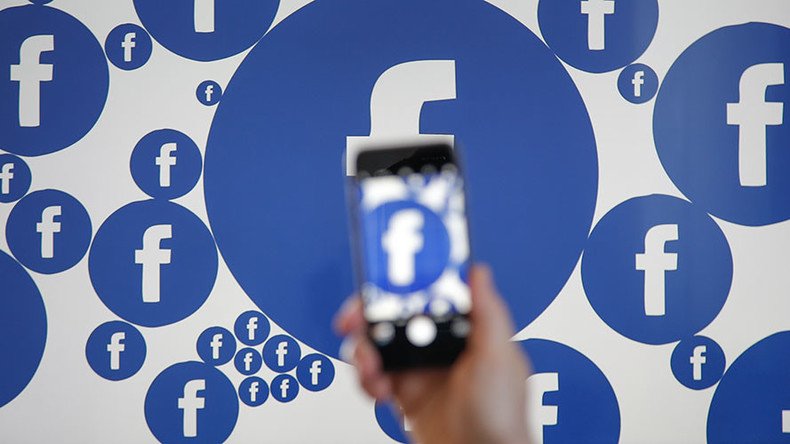 Facebook is stepping up its attempts to build influence as a political tool by hiring former Tory and Labour political aides to target voters in the run-up to next month's general election.
The social media giant confirmed to the Guardian that it employed staff "whose role it is to help politicians and governments make good use of Facebook."
Facebook recruits include a former Downing Street adviser to David Cameron, a former aide to ex-Shadow Chancellor Ed Balls and a social media expert who worked with the Tories' election strategist Lynton Crosby.
"They have created these links into the campaigns so they can whisper in the parties' ears, say 'we know what you need, why don't you come and spend some money with us,'" source with knowledge of the strategy told the newspaper.
"Their job is to persuade political campaigns to use Facebook."
Both Labour and the Conservatives have teams dedicated to the social media giant and are reportedly due to hand Facebook more than £1 million (about US$1.3) each in the coming weeks. The Tories spent £1.2 million on Facebook advertising in the run-up to the 2015 general election, and Labour spent just over £16,000, according to Election Commission figures.
Campaign strategists for both US President Donald Trump and the Leave.EU campaign have said reaching voters via Facebook is pivotal to election success. There has been concern, however, about the ability of politicians to track the interests of Facebook users to 'micro-target' voters.
The Electoral Commission is investigating whether Leave.EU failed to declare spending or support from Cambridge Analytica, a Washington-based company that claims to be able to use psychometric profiling based on social media activity to target voters. Leave.EU denies any wrongdoing.
Facebook is seen as a key tool, given the amount of data that is collected by the platform about its users. There are an estimated 31 million users in the UK. Political parties have huge lists of email addresses, telephone numbers and Facebook IDs, and can target users with tailored messages.
The main parties and other pressure groups such as the Taxpayers alliance are likely to have details of around 10 million UK voters, a campaigner who wished to remain anonymous told the Guardian.
"If they click, you know a specific person has shown as interest. You can feed that back and know who and where they are, down to the postcode," the campaigner says.
"Then you can change the messaging to suit what you need politically."
You can share this story on social media: