EU 'shocked' British govt 'believes its own propaganda' – former Polish foreign minister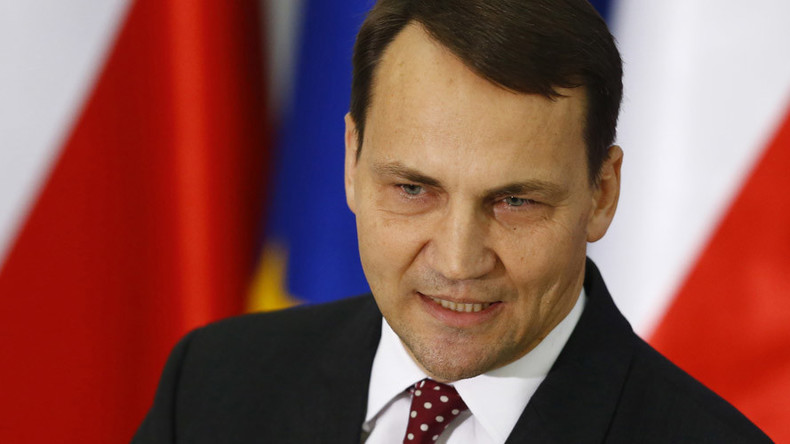 Former Polish Foreign Minister Radosław Sikorski said the most "shocking" thing for the EU is that the British government solidly believes "its own propaganda."
Speaking to BBC Newsnight on Wednesday, Sikorski responded to last week's leaks from the meeting between EU Parliament President Jean-Claude Juncker and UK Prime Minister Theresa May.
Read more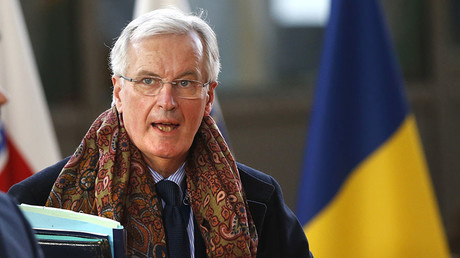 According to reports, Juncker came out of the meeting "ten times more skeptical" after May announced she would start negotiating a deal for EU migrants in the UK, as well as Britons living abroad, in June.
Juncker was apparently shocked at the PM's assumption that a deal could be made in such a short time.
Sikorski, however, claimed that what most took EU delegates aback is Britain's firm belief in its own propaganda.
"I think what the EU delegation was shocked by was when they realized this wasn't just propaganda, but they really believed in their own propaganda, and they tried to signal 'look you need to become more realistic.'"
"Of course, in terms of the British general election campaign it makes sense to make the EU the enemy. But of course, that is a very dangerous game."
He added the negotiations need "serious people to discuss serious issues because otherwise this could be the beginning of a train wreck."
May dismissed the negative account of her dinner with Juncker and EU Brexit Chief Negotiator Michael Barnier, saying it is nothing more than "Brussels gossip."
Read more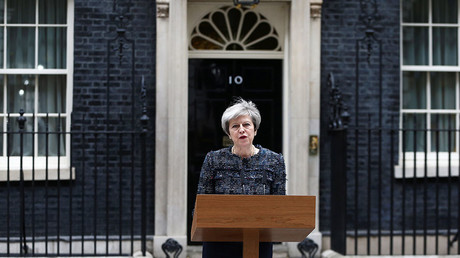 "From what I have seen of this account, I think it is Brussels gossip. Just look at what the European commission themselves said immediately after the dinner took place, which was that the talks had been constructive," May told reporters.
"But it also shows that actually at times these negotiations are going to be tough. And in order to get the best deal for Britain we need to ensure that we've got that strong and stable leadership going into those negotiations."
EU Council President Donald Tusk was apparently baffled by May's proposal to draw up a deal for EU and British migrants in June.
But according to a leaked document seen by the Telegraph, May had already set out such intent to Tusk during a meeting on April 6.
Documents prove that Piotr Serafin, chief of staff to Tusk, addressed all present members of the bloc on April 11, and told them May would likely seek a deal on expat rights as "early as June."
The seemingly inconclusive meeting between May and Juncker sparked several opposition leaders to criticize Britain's Conservative Party leader.
"These reports have blown a massive hole in the Conservative Party's arguments," Liberal Democrat leader Tim Farron said.
"It's clear this government has no clue and is taking the country towards a disastrous hard Brexit."
Labour leader Jeremy Corbyn also took the opportunity to criticize the PM.
"She seems to be sending rather mixed messages," he said.
"To start negotiations by threatening to walk away with no deal and set up a low tax economy on the shores of Europe is not a very sensible way of approaching people with whom half of our trade is done at the present time."
Former Tory leader Iain Duncan Smith, however, hit out at Juncker.
"It's clear and obvious that Juncker briefed this story with the sole intention of making himself look good," said Duncan Smith.
"This is all part of his self-aggrandisement and if nothing demonstrates that the vote last year to leave was a good decision it is this miserable and rude action of the president of the EU," he said, according to the Telegraph.