UK failing to protect refugee children as Dunkirk camp gutted by fire, says Bishop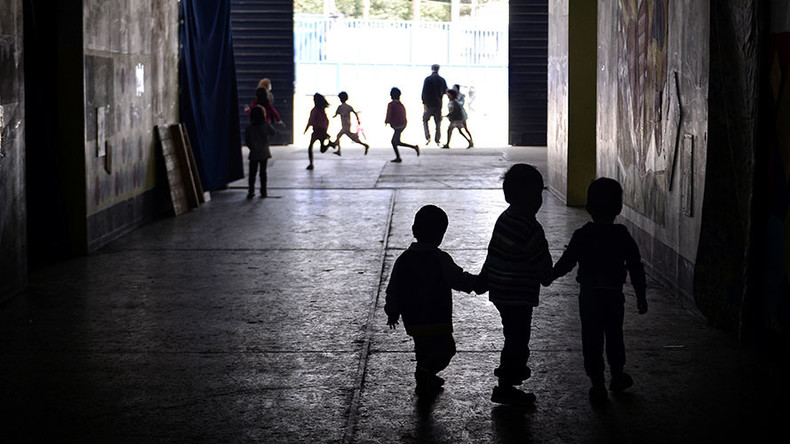 More than 50 lone children living in the now-destroyed Grand-Synthe refugee camp in Dunkirk, northern France, have the legal right to be with their families in Britain, a charity has found.
Charities and human rights groups denounced the British government for its migration policies after a fire ravaged the camp on Monday night. It is thought between 1,000 and 1,500 people were living in temporary shelter at Grand-Synthe.
The news came after Prime Minister Theresa May's government was forced to accept it had done little for asylum seekers living in Britain.
"There are over 50 unaccompanied children in Dunkirk with family in the UK, all of whom have every moral and legal right to be here," Bishop Jonathan Clark said on Tuesday morning.
"Not only has the UK failed to learn the lessons of Calais, or to set up a functioning family reunion system for those who have a legal right to come to the UK, but in some cases, the government has used the court system to try to keep out children with legal rights to transfer."
The government originally pledged to take in 3,000 unaccompanied child refugees from across Europe. Only 350 were eventually brought over, after Home Secretary Amber Rudd ended up the so-called Dubs Amendment scheme.
An independent agreement to reunite refugee children with their families in Britain was also ended in February.
"The unaccompanied children in the camp are currently at enormous risk; alone, vulnerable and now homeless. We call on the government to speed up the family reunion process for those who are eligible and expedite the transfer of some of the most vulnerable under the Dubs Amendment'," said Clark, who works with refugee rights charity Safe Passage.
Other children's charities mourned the destruction of their facilities, where many refugee children found safety and reprieve from their daily ordeal.
"The Dunkirk Refugee Children's Centre was devastated to learn that the Grande-Synthe refugee camp - and the children's centre on-site - were reduced to ashes during a fire last night," said Dunkirk Refugee Children's Centre trustee Lyndsay McDade.
"Our physical space may be gone, but our central aim remains: to keep the children smiling through the next few days and weeks, to provide a distraction from the trauma that surrounds them and to continue to promote their fundamental right to play.
"We will continue to provide ongoing support and play materials for the children and their families, but need the support of the general public to continue this work."
Misery in Britain
Meanwhile, the government has conceded that its efforts to help asylum seekers in Britain have failed, as 60 percent were found to be living in the poorest parts of the UK.
More than half of destitute migrants are given places to live in the most impoverished third of the country. Just 10 percent are sent to the richest third, according to the Guardian.
A total of 34,936 very poor refugees live in Labour-run local authorities, while just over 1,600 reside in Conservative-led ones.
The revelations prompted the chair of the home affairs select committee, Yvette Cooper, to label the situation "a deeply unfair shambles."
"Asylum seekers are housed where there is appropriate accommodation available, and where councils have agreed, and the aim is to ensure there is a reasonable spread across the UK," said a government spokesman.
"What I would add to that is that we are working to encourage more local authorities to participate in accommodating asylum seekers and ensure that the duty is shared across the UK."
Nearly 70 percent of all local authorities house fewer than 10 asylum seekers, while 174 councils – 45 percent of the total – are currently not accommodating any at all.
"We are, as a government, working hard to try and share responsibility across the country," the spokesman added.
You can share this story on social media: