Traffickers will make millions if Britain scraps Dubs child resettlement scheme - charities
Published time: 23 Feb, 2017 13:27
Edited time: 25 Feb, 2017 13:07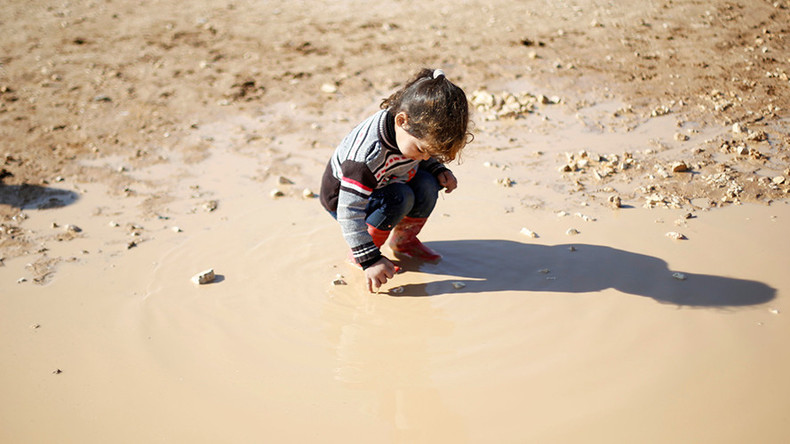 Theresa May's decision to scrap the UK's child refugee resettlement scheme, known as the Dubs Amendment, has been criticized by charities who claim human traffickers will make millions from smuggling unaccompanied children.
Charities have warned MPs the UK's revised scheme to take in just 350 children instead of the 3,000 it had originally pledged to take could create £20 million-worth of business for smuggling gangs.
Safe Passage UK, which is run by Citizens UK, estimates that smugglers could earn between £8.7 and £20.3 million as children, denied a safe and legal route into the UK, turn to organized crime instead.
It also claimed that it would cost a refugee between £3,000 and £10,000 to travel in the hands of smugglers.
George Gabriel, Safe Passage UK's project lead, said scrapping the scheme is a "very poor decision," contrasting starkly with the celebrated Kindertransport scheme, which rescued children from the Nazis back in the 1930s.
"The idea that Sir Nicholas Winton managed to transfer 669 children on his own and that he would top the efforts of our entire country, we think is shameful and a mistaken choice," he said.
Other charities have joined calls for government to review its policy, with Save the Children warning that its current "erratic" law causes "severe confusion" as children have no clue of what to expect.
Deputy head of government relations at Save the Children Martha Mackenzie, said: "Right across Europe children don't really know what their future holds, they don't really know what will happen if they go into the formal system.
"Instead they're putting themselves into the hands of people traffickers and smugglers, they're trying to make their own way to the UK.
"The existence of a scheme like Dubs … stops children from doing that," she told the committee.
The Dubs Amendment is named after its author, Labour peer Lord Dubs, who was given asylum in the UK as a Jewish refugee fleeing Nazi Europe.
Lord Dubs also hit out at Home Secretary Amber Rudd for claiming that local authorities had no space to take in more child refugees, as well as reproaching the government's decision to scale back on the intake of child refugees, branding it "shameful" and a "very shabby cop-out."
He also claims the UK had no right to "turn its back" on the children, who are mostly fleeing war-torn countries such as Syria, Iraq and Afghanistan.
But Rudd defended the decision saying the government has a "clear strategy" and that the original scheme would only encourage more people to risk the dangerous journey to Europe.
"The Government has always been clear that we do not want to incentivise perilous journeys to Europe particularly by the most vulnerable children," she said.
"The section 67 obligation was accepted on the measure that it would not act as a pull factor to Europe.
"The Government has a clear strategy and we believe this is the right approach."