Doctors trained abroad more likely to face competency probes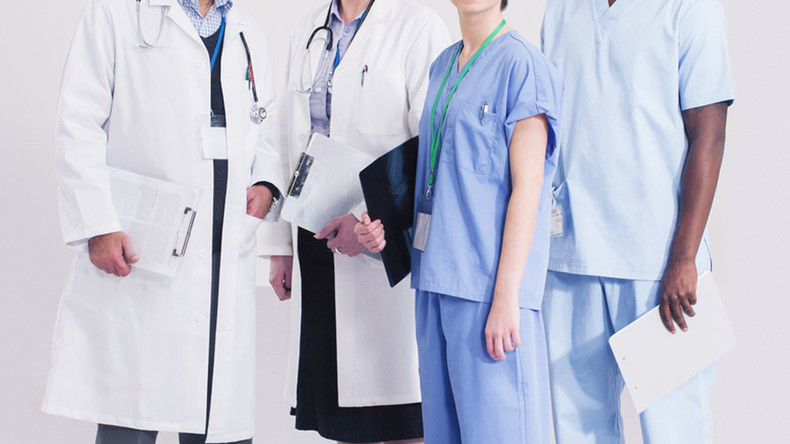 A new study has revealed doctors trained overseas are up to 13 times more likely to be hit with an investigation into their competence than those who studied in Britain.
However, researchers from University College London pointed out that much more research is needed to see if the results hold true when compared with other factors, such as doctors' ages, gender and English-language skills.
"It's certainly a very big effect. We can say with confidence that foreign trained doctors are more likely to get into this procedure," one of the paper's authors, Dr. Henry Potts, said.
According to the report, published in the BMC Medical Education journal, doctors from all countries other than South Africa were more likely to be investigated than British-trained physicians.
Bangladeshi-trained doctors were 13 times more likely to be suspected of incompetence, while those who studied in Egypt and Nigeria were eight times more likely to be investigated.
Doctors trained inside the EU were around five times more likely to face complaints.
"Where there's enough data everywhere was higher than the UK except South Africa, which was no different. Not a single doctor from Hong Kong has come through this process so it could be that they are less likely to, but the numbers aren't really big enough," Potts added.
The paper highlights poor training, as well as cultural problems and language barriers as potential causes for the problem. Many patients could also be prejudiced against foreign staff, resulting in more complaints.
Potts went as far as adding that it could well be that incompetent British doctors were simply getting away with poor practice.
"Factors around staff induction, training and prior assessment before entering the UK are clearly an area we need to address," said fellow author and president of the Royal College of Physicians, Dr. Jane Dacre.
One in four National Health Service (NHS) doctors is currently trained overseas, with the service heavily reliant on foreign staff. Health Secretary Jeremy Hunt has vowed to make the NHS "self-sufficient" by 2025, but critics believe the minister is doing little to make the promise come true.
Last year, the General Medical Council introduced tougher tests for overseas doctors practicing in Britain, including through practical assessment.
The BMC report also added that "patients should be reassured that the vast majority of all doctors working in the UK are competent."
Likelihood of doctors trained abroad being investigated compared to British trained doctors:
Bangladesh - 13 times more likely
Nigeria - 8
Egypt - 8
Iraq - 7
Germany - 6
India - 5
Eastern Europe - 4
Greece - 3
Ireland - 2
Rest of the World - 2