EU may have to pay Britain to leave if Brexit ministers get their way
Published time: 3 Apr, 2017 16:11
Edited time: 4 Apr, 2017 09:10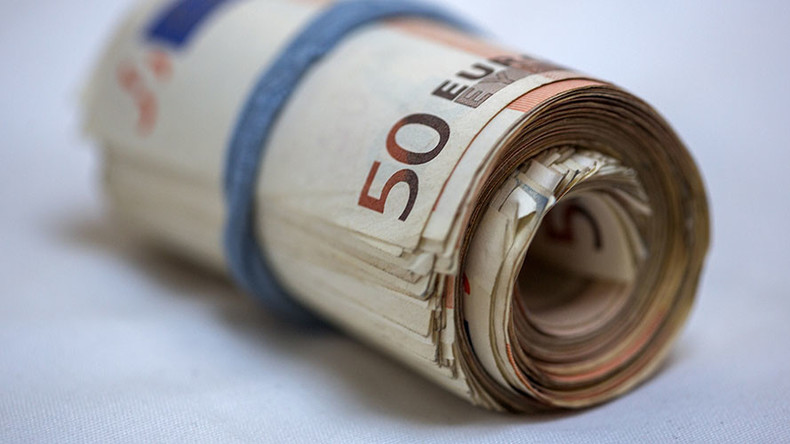 The European Union may have to pay Britain money for Brexit instead of the UK settling its divorce bill of up to £50 billion if a plan by ministers succeeds.
According to the Telegraph, ministers are working on a way to charge the EU for a series of UK assets currently held in Brussels' coffers.
"This is being presented in a binary way as a divorce bill, in which we owe them," a source told the Euroskeptik newspaper.
"It's not like that. It's more like leaving a gym or a club. You don't continue to pay for other people to use the facilities after you leave."
Official estimates suggest British funds currently lying in the European Investment Bank are valued at around £9 billion (US$11.2 billion). Further analysis mentioned by the Telegraph adds an extra £14 billion in property, including embassy buildings, cash, and investments to the refund.
Europe believes, however, that Britain owes it around £50 billion in outstanding commitments and pension liabilities.
"I think we have illustrious precedent in this matter: I think you can recall the 1984 Fontainebleau summit in which Mrs Thatcher said she wanted her money back and I think that is exactly what we will get," Foreign Secretary Boris Johnson said, recalling the former prime minister's success in getting a rebate from the bloc.
Brussels has since agreed that the UK and the EU do not have to reach consensus on the sums until the Brexit talks are underway.
"Theresa May has - rightly - accepted the principle that both sides should settle their outstanding commitments. But while we should agree a methodology for doing this early on, there's no way any British PM could agree to signing a blank cheque at the start of negotiations," said the director of the Open Europe think tank, Henry Newman.
But former Tory leader Iain Duncan Smith said the EU has an obligation to repay Britain for its contributions which "never come back."
"We have put into the place half a trillion pounds over the past 40 years which has never come back. That's invested in all sorts of stuff there," he told the paper.
"We have intellectual property rights, physical investment in buildings, money in the European investment bank. We own a chunk of the EU, we don't owe them any money.
"They are petrified that in two years' time we will pull out and they will lose the second highest donor to the Budget. We should sweep that to one side and say honestly, these back of the envelope calculations do nobody any good."
The Lords' EU Financial Affairs Sub Committee ruled last month that there are no legal obligations for Britain paying Brussels anything after Brexit.