EU won't punish UK over Brexit, but divorce will cost Britain £50 billion - Juncker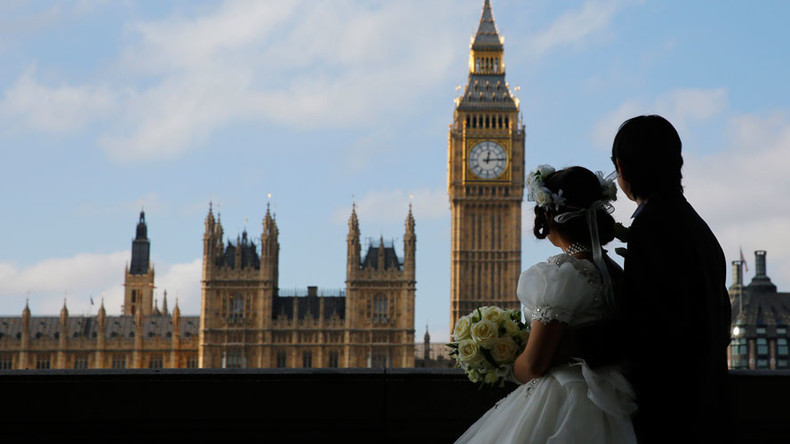 The United Kingdom will be made to pay about £50 billion ($62 billion) after it triggers Article 50 to leave the European Union, according to European Commission President Jean-Claude Juncker. This will be a warning to others who want to follow the UK.
According to Juncker, Brussels doesn't want to "punish" Britain but has to prevent the domino effect of countries fleeing the bloc.
"We have to calculate scientifically what the British commitments were and then the bill has to be paid," he told the BBC.
He confirmed the bill will be about £50 billion or $62 billion.
"It will be a bill reflecting former commitments by the British government and by the British parliament. There will be no sanctions, no punishment, nothing of that kind," Juncker said.
"It is a failure and a tragedy. I will be sad, as I was sad when the vote in the referendum took place in Britain. For me, it is a tragedy," the EU commissioner said.
"I am anything but in a hostile mood when it comes to Britain. We will negotiate in a friendly way, a fair way, and we are not naïve," he added.
Juncker said the EU will defend the interests of Europeans living in Britain and Britons living on the continent.
"I am strongly committed to preserving the rights of Europeans living in Britain and British people living on the European continent. This is not about bargaining. This is about respecting human dignity," he said.
British Prime Minister Theresa May is due to formally notify Brussels about leaving the EU on March 29. This will start a two-year divorce process, which will reduce the EU from 28 to 27 members in March 2019.