EU could demand Britain pay multibillion-euro 'Brexit bill' to leave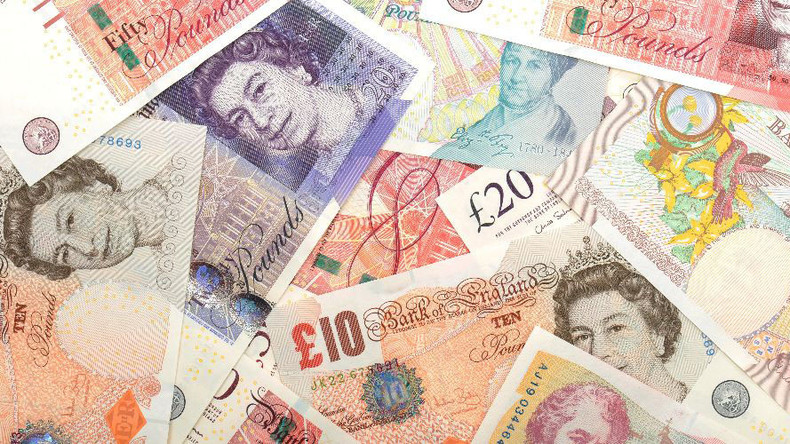 Britain will be paying billions into EU projects until 2023 – four years after it is due to sign a Brexit deal – if the European Commission gets its way.
President Jean-Claude Juncker says the commission would seek payment from Theresa May's government to cover future spending that Britain has already committed to but will not fulfil once it is no longer a member.
"The British should know this, they know this already, that it will not be at a discount or at zero cost. The British must respect commitments they were involved in making," he told the Belgian parliament, according to the Independent.
"So the bill will be, to put it a bit crudely, very hefty."
Discussions are underway in Brussels to determine the size of the bill to be presented to May when she launches withdrawal talks, expected in March. There are unconfirmed reports the 'divorce bill' may be as much as £60 billion (US$75 billion), to be paid in instalments until 2023.
The sum would cover the UK's share of the cost of projects and programs it previously agreed to. The contributions would help smooth the expected €10 billion-per-year (US$10.5 billion) black hole left in the EU budget by Brexit.
"The commission wants the UK to pay in instalments from the day of departure in 2019 up until 2023, which is when the financial demands of the EU's seven-year budget cycle are at their highest," an EU diplomatic source told the Telegraph.
Brussels is also set to tell May's government it cannot expect to negotiate a new trade relationship with the EU until terms of the initial divorce, including how the £60 billion will be paid, have been agreed by all parties.
The Financial Times has estimated talks on the 'exit bill' could drag on until at least December.
The prospect of paying into the EU for so long after Brexit in order to win a favorable trade deal presents a political headache for May.
It has also raised fears in France and Germany that Britain will not honor its side of the bargain if relations subsequently sour.
The Times reports Germany is siding with Britain to stop the commission presenting a €60 billion divorce bill immediately after May begins the Brexit process. Germany would reportedly like parallel talks – with divorce negotiations and a discussion about a trade deal taking place at the same time.
The newspaper says German ministers are sensitive to the argument of their UK counterparts that a public backlash in Britain over the concept and the size of an 'exit bill' could derail talks before they even begin.
David Davis, Britain's Brexit secretary, has previously said it is "not practical" for the UK to sign up to paying bills in isolation of trade talks.
Meanwhile, May plans to push for a slice of the EU's €154 billion in assets when Britain leaves, arguing that it paid in for many years and that it deserves a share.
According to the Telegraph, there is a deep split between France, Germany and the European Commission over how to calculate what Britain owes.
The commission believes Britain should be allowed to offset its share of assets against what it owes in terms of annual budget commitments up to 2019, pension obligations and other long-term liabilities, while France and Germany reportedly object.