Brussels backs down on £52bn Brexit divorce bill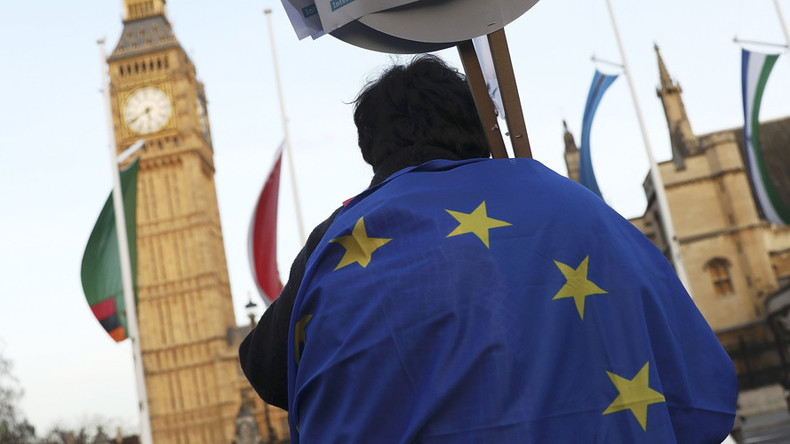 Brussels will no longer force Britain to agree to the exact sum of its divorce settlement before trade negotiations start, it has emerged.
EU negotiator Michel Barnier previously insisted that the bill had to be settled when Article 50 is triggered, but, according to the BBC, he has since sent a message to Brexit secretary David Davis through "informal channels" dropping the demand.
Instead, the two sides will mark out "broad principles" before deciding on an exact sum. The EU's Court of Auditors will determine the amount of the bill on the EU side towards the end of the two-year negotiations.
Former Finnish Prime Minister Alex Stubb, who recently met with Barnier, told the BBC: "Basically what's going to happen is that article 50 is triggered and a few key principles will be agreed – say the principles of finance or the principles for EU citizens and British citizens in Europe – the big things. And, then, at the same time in parallel, you can start negotiations on a future relationship."
This is a major boon for the UK government, which wants negotiations on the various aspects of the separation, including those on a future trade deal, to take place at the same time.
The concession may have been influenced by UK government lawyers, who say there is no legal obligation for Britain to pay any money at all and that Britain could even be due significant sums back.
The UK could face a bill of between €34 billion (£30 billion) and €60 billion (£52 billion). It could also be entitled to £9 billion in UK assets held by an EU bank.
Barnier says the main principle underlying the financial settlement will be that the UK has to honor the legal commitments it made as a full member of the EU, but will not have to fund any commitments agreed on once it has triggered article 50.
The government is under growing pressure to lay out plans showing what it will do if Britain leaves the bloc without a preferential trade deal. On Sunday, the House of Commons' Foreign Affairs Select Committee accused the government of "dereliction of duty" for failing to prepare for such an outcome.
Stubb reiterated those concerns.
"I think everyone in the British government knows that a no deal is going to be a simple catastrophe.
"If you want to walk out of the negotiations you better have good negotiating cards, and Britain doesn't," he said.
Foreign Secretary Boris Johnson says it would not be "apocalyptic" to leave the EU without a trade deal.
"I think actually, as it happens, we would be perfectly okay if we weren't able to get an agreement. I don't think the consequences of no deal are by any means as apocalyptic as some people like to pretend," he said.
Speaking to the Commons on Tuesday, Prime Minister Theresa May said the government would use Brexit "to build a stronger economy and a fairer society," promising that Britain will seek new trade arrangements with "old friends and new allies alike."
May says the government's Brexit bill will get Royal Assent in the coming days, after which she will go to the House to announce the triggering of Article 50.