UK on brink of Brexit trigger as House of Lords passes bill unchanged
The British government has breezed past the final obstacles to Brexit negotiations, giving Prime Minister Theresa May the power to begin formal EU divorce talks after lawmakers rejected changes to the bill that would have frustrated the process.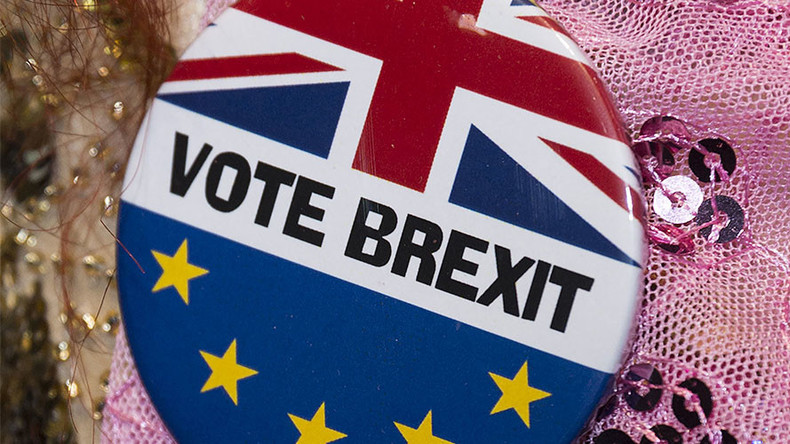 Britain's unelected upper chamber, the House of Lords, gave the go ahead for Brexit following two parliamentary votes earlier on Monday after the proposed amendments to the bill were thrown out by a significant majority.
MPs vote to reject a Lords Brexit bill amendment that would have protected the rights of EU citizens in the UK, by 335 votes to 287.

— Adam Bienkov (@AdamBienkov) March 13, 2017
MPs vote 331 to 286 to deny themselves a "meaningful vote" on Brexit outcome.

— George Eaton (@georgeeaton) March 13, 2017
All that remains for the British government to trigger Article 50 is symbolic approval from the Queen, known as Royal Assent, which could be granted as early as Tuesday morning.
Theresa May could technically trigger Article 50 on Tuesday, thus setting Brexit in motion. However, a government spokesman has hinted that EU exit talks may begin closer to the end of the month.
"We have been clear. The Prime Minister will trigger Article 50 by the end of March," a spokesman for Downing Street said, as cited by The Independent.
READ MORE: Lords defeat government again, backing second Brexit bill amendment
In the first amendment, The Lords wanted the rights of EU citizens living and working in the UK after Brexit to be protected. It was defeated by 335 votes to 287.
The second amendment, seemingly the last hope for the 'remain' campaigners, would have provided the British parliament with a veto on Brexit once future negotiations with the EU had concluded. However, that too was defeated by 331 to 226.
May's task in negotiating Britain's EU exit was made more complicated on Monday by Scottish First Minister Nicola Sturgeon demanding a new independence referendum, in light of the Brexit fallout.
As May's hand moved closer to the Brexit trigger, Sturgeon said she would stand up for Scotland's interests and make sure the Scottish people have a choice at the end of Brexit negotiations.
READ MORE: Sturgeon announces plan for 2nd Scottish independence referendum
May is to give a statement in the Commons on Tuesday about last week's summit of the European Council, providing an opportunity to make the announcement.
You can share this story on social media: