Number of reported human trafficking victims in Britain surges by 80%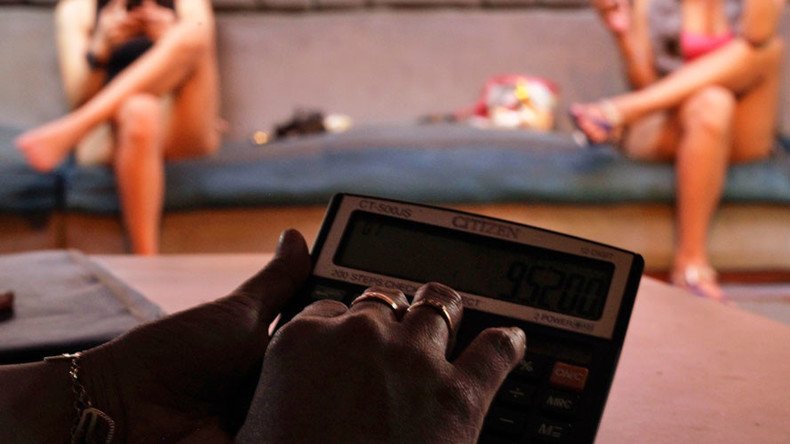 Britain has experienced a dramatic increase in the number of alleged human trafficking victims reported by local councils.
The latest statistics released by the National Crime Agency (NCA) seen by the Independent reveal that in 2015, local councils referred 306 people to the National Referral Mechanism (NRM), the UK's method for identifying victims of human trafficking and modern slavery.
This marks an almost 80 percent increase on the previous year.
Some cities saw a very clear spike in the number reported human trafficking victims. Greater Manchester experienced a 197 percent increase.
Despite the noticeable increase in reported cases of abuse, there are still up to 13,000 victims of human trafficking in the UK, according to the government.
Modern-day slaves are forced into various activities, from prostitution to unpaid work in factories and nail bars. They are often vulnerable individuals who are dependent on their captor in some way, and a disproportionate number are foreign citizens residing in the UK illegally, usually trafficked by their abusers.
The NCA report states that there were victims from 102 different countries, though Albanian, Vietnamese, and Nigerian nationals are the most common. People from Sudan make up the fastest growing category of modern slavery victims.
The main obstacle in dealing with human trafficking is the apparent "hidden nature" of the crime.
In response, the Local Government Association (LGA), a group that represents 370 local councils, urged the British public to be more aware of human trafficking in order to prevent criminal gangs from exploiting vulnerable foreign workers.
"Modern day slavery is a rising threat to our communities, and because of its hidden nature, is a major concern," Simon Blackburn, the head of the LGA's Safer and Stronger Communities Board, said.
"We want to encourage everyone to report suspicious behavior which may indicate exploitation is happening in their area, such as concerns over the minimum wage, and working and living conditions.
"Tip-offs from communities can help councils work with partners to better tackle slavery and exploitation. A simple phone call could make a world of difference to people living wretched lives at the hands of heartless gangmasters," Blackburn added.
Home Secretary Amber Rudd recently announced the creation of an £11mn ($13.7 million) fund that aims to deal with the proliferation of human trafficking.
Similarly, British Prime Minister Theresa May called modern slavery "the greatest human rights issue of our time."
One of the most recent cases of modern slavery was uncovered last month, when 16 women were released from a trafficking ring operating in Glasgow.
The victims were smuggled from Slovakia and forced into slave labor, including prostitution and domestic servitude.
You can share this story on social media: