11,700 slaves trapped in modern Britain's 'shadow economy' – report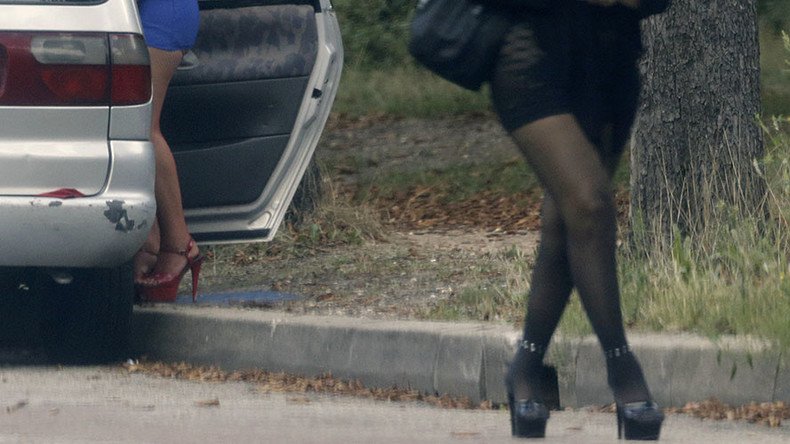 Slavery is rampant in modern Britain, with an estimated 11,700 people in enforced servitude, according to a new report.
While The Global Slavery Index applauded the UK for having "led the world" with its Modern Slavery Act, the organization highlights the plight of thousands of immigrants who live as forced workers in the shadow economy.
Many are trapped in debt bondage, forced to work in low or semi-skilled jobs, while others are locked in apartments where they produce drugs or work in the sex industry.
Vietnamese children have been discovered held against their will, made to cultivate cannabis in Manchester apartments.
In London, Albanian women and girls have been found being exploited in London's sex industry.
The Global Slavery Index ranks the UK 52nd in the world for its proportion of slaves, with an estimated 11,700 people trapped in bondage, or 0.018 of the whole population.
The figure is in line with the Home Office estimate of between 10,000 and 13,000 slaves in the UK.
Andrew Forrest, of the Walk Free Foundation, called on other developed nations to follow the UK's robust anti-slavery measures.
"We call on governments of the top 10 economies of the world to enact laws, at least as strong as the UK Modern Slavery Act 2015, with a budget and capability to ensure organizations are held to account for modern slavery in their supply chains, and to empower independent oversight," he said.
"Leaders of the world's major economies must bring the power of business to this issue, by requiring a focus on supply chain transparency."
Last week the UK's first anti-slavery commissioner, Peter Hyland, warned that British authorities must "up their game" in the fight against forced servitude.
Hyland said police should respond to the crime with the same urgency they employ in anti-narcotics and counter-terrorism measures.
"If you look up and down the country you would find in every policing area a response that's available to deal with drugs crime, sexual exploitation, volume crime – and quite rightly so.
"But actually this crime is of such a high risk and so prevalent that forces really need to up their game on this and start to respond to it in the same way."
The country with the world's highest proportion of slaves is North Korea, where an estimated 1.1 million (4.3 percent of the population) live in bondage.
India, meanwhile, is home to the biggest estimated total number of slaves, with a shocking 18.4 million people living in modern servitude.
You can share this story on social media: