Victims of modern slavery 'lost' in system by British police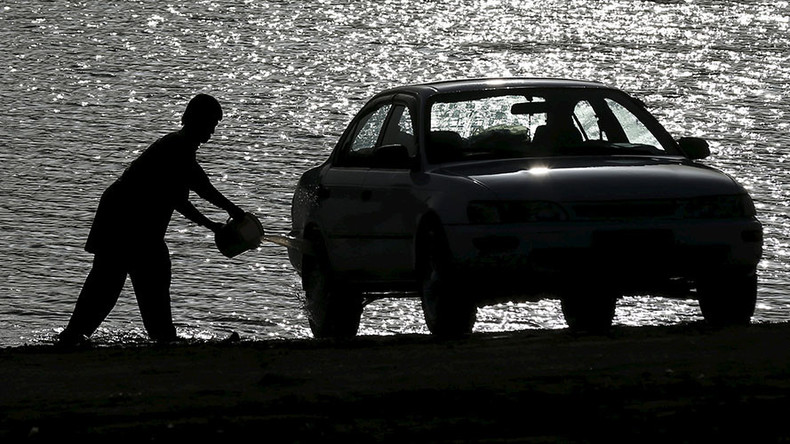 Police forces across the country are failing thousands of victims of modern slavery by failing to properly record the crimes and prosecute traffickers, the UK's anti-slavery commissioner has warned, as he called for "urgent improvements" to combat the offense.
In his first annual report, Kevin Hyland highlighted major inadequacies in the recording of modern slavery, noting that in some forces victims are being "lost" in the system.
Hyland, whose job was created under the Modern Slavery Act last year, found 3,146 National Referral Mechanism (NRM) referrals – a process set up to identify and support victims of trafficking – resulted in just 884 recordings of slavery crimes in 2015/16.
Four of the 39 responding forces in England and Wales could not find any internal record of NRM referrals at all, while more than half had trouble answering whether a referral made by their force had resulted in a modern slavery crime record.
READ MORE: Fivefold increase in reported slavery in Britain is sign of progress, says government
"When NRM referrals are not recorded as crimes, investigations are not launched and victims do not receive the justice and support that they both need and deserve," the report states.
"The police need to look on this as a really serious crime, perpetrated by organized networks, and one that needs to be responded to in exactly the same way as other serious crimes," said Hyland.
"Worryingly that means that victims are not getting the criminal justice response they deserve.
"Crimes aren't being investigated and that creates impunity for criminals."
Estimates suggest up to 13,000 people are enslaved in Britain. Victims include women forced into prostitution, workers in agriculture, carwashes and factories, and imprisoned domestic staff.
Hyland's report comes weeks after Prime Minister Theresa May set up a new anti-slavery taskforce. MI6 and GCHQ will be given additional resources to disrupt networks working in countries heavily involved in the slave trade, such as Albania, Nigeria and Vietnam.
MI5 will work with police within the UK to facilitate evidence-gathering and prosecutions against people smugglers and those who benefit from the trade.
In July, PM May pledged an additional £33.5 million (US$42 million) of the overseas aid budget to tackle slavery in high-risk countries.