UKIP's only MP could be expelled from party by end of the month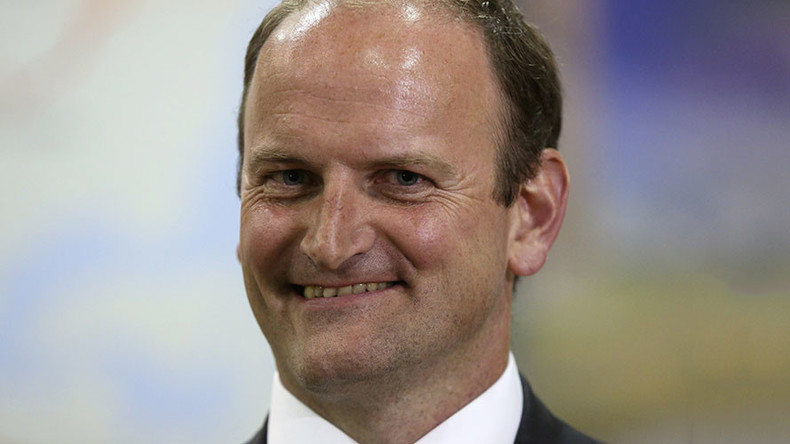 The future of the UK Independence Party's (UKIP) one and only MP, Douglas Carswell, is up for discussion at a meeting of the party's ruling committee at the end of the month.
According to a Huffington Post exclusive, UKIP's national executive committee (NEC) is keen to get rid of the one-time Conservative, after rumors circulated that he had held talks with his former party.
A dossier is reportedly being put together against the Clacton MP, which is to be presented at the meeting on March 27.
Ex-UKIP leader Nigel Farage is also no fan of Carswell, reportedly because the MP failed to get the Eurosceptic-in-chief a much longed for knighthood. A leaked email showed Carswell dismissing Farage's merit for a title.
He later mocked the former leader on Twitter over the fracas.
Other claims against Carswell include the claim that he and Tory MEP Daniel Hannan plotted to "neutralize" Farage before the EU referendum. His defection from the Conservatives to UKIP was supposedly part of the plan.
UKIP's main donor, Arron Banks, threatened to run in Carswell's seat at the 2020 election if the MP did not leave the party.
He reportedly told the NEC he might not be attending the upcoming meeting and that he would instead send "a copy of the chapter from The Brexit Club" – a book where Carswell and Hannan allegedly confirm the ruse.
But not all NEC members are keen on seeing the MP kicked out, especially with local elections in his county of Essex approaching. UKIP currently has six councillors in the area, and booting Carswell out could damage their chances of expanding that number.
You can share this story on social media: