Britain won't back UN statement condemning Bahrain's human rights abuses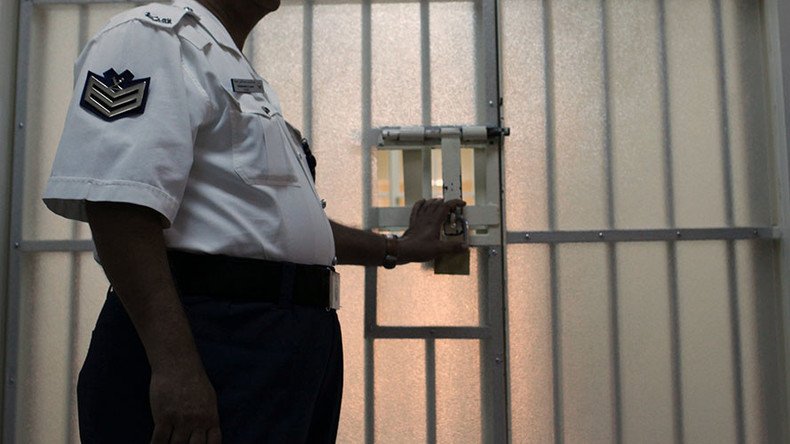 The UK has been accused of buttressing the human rights abusing regime of Bahrain by not endorsing the critical view of the Gulf theocracy taken by the UN.
In response to a planned, Swiss-led statement by the UN warning that the island kingdom is on the brink of a human rights crisis, with political prisoners being tortured with cigarettes, electric shocks and red-hot brands, the UK Mission to the UN has chosen instead to focus on the country's "progress."
"The UK considers the proposed Swiss statement does not recognize some of the genuine progress Bahrain has made. Instead, we will be issuing a UK National Statement that includes Bahrain," said a British official quoted by the Middle East Eye.
It is feared the UK's refusal to condemn Bahrain's actions at the UN Human Rights Council (HRC) will give the regime a free hand to continue its alleged abuses.
Britain has strong trade and military ties with the Gulf kingdom.
NGOs have also accused Britain of allowing Bahrain off the hook by not condemning its recent return to capital punishment, which had been suspended for a time.
In January, three Shia men were executed for political crimes, the first such killings since 2010.
"It is appalling that, weeks after Bahrain resumed executions, the British government is trying to block criticism of the kingdom at the UN," Reprieve's death penalty team director Maya Foa told the Eye.
"The UK says it supports reform in Bahrain – but despite this, torture, forced confessions, and the use of the death penalty are rife.
"Instead of trying to whitewash Bahrain's shocking human rights record, Britain should work with other countries to urge an end to these terrible abuses."
Amnesty International foreign affairs adviser Polly Truscott was equally scathing in her assessment of the UK's position.
"At best, it's misguided given that Bahrain is now on the brink of crisis, with a resumption of executions, excessive use of force against protesters, and the continued detention of human rights defenders," she told the Eye.
"We would question also whether its failure to publicly condemn such regressive measures is linked to trade and security deals."
Although the UK has long been accused of downgrading human rights in favor of profit and strategic advantage, it is felt in some circles that the lack of criticism by Britain is further fueled by fear that in a post-Brexit world Her Majesty's Government must cling ever harder to its existing allies, whatever the cost.
As well as allowing millions of pounds worth of arms licenses to Bahrain each year, the UK now has a functioning naval base at the Mina Salman facility as it seeks to extend influence east of the Suez Canal.
You can share this story on social media: