Trade first, human rights later? Theresa May's vision for UK-Gulf relations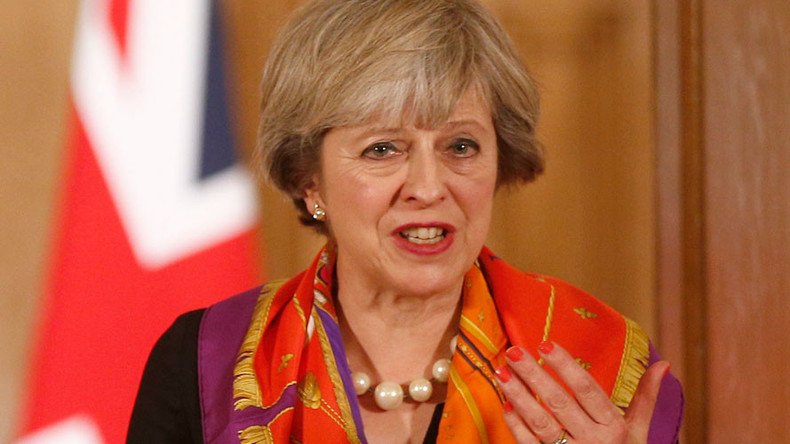 British Prime Minister Theresa May has set out her vision for UK trade cooperation with the Gulf regimes ahead of her historic trip to a major regional summit. She insists that, given time, human rights will come to the region.
May rejected concerns over the litany of well-documented human rights abuses reportedly perpetrated by the theocratic, authoritarian states in favor of deepening economic ties.
"No doubt there will be some people in the UK who say we shouldn't seek stronger trade and security ties with these countries because of their record on human rights," she told the BBC on Monday.
She argued that better human rights records could only be achieved "by stepping up, engaging with these countries and working with them to encourage and support their plans for reform.
"That is how Britain can be a force for good in the world as well as helping to keep our people safe and create new opportunities for business."
May will be the first woman to attend the Gulf Cooperation Council of regional monarchies. She says she will push hard to open up new trading relationships with states like Bahrain, where she is set to discuss political reforms in the wake of the 2011 Arab Spring.
The prime minister insisted the Gulf kingdom's business would help improve British prosperity and even help the country in projects of social uplift.
"That's why it is such an honor to be invited to attend the Gulf Cooperation Council where I will have the opportunity to talk to all six leaders about how we can develop our trade relationship, as well as cooperation on security and defense," she said in a statement.
"Across these six countries there are exciting opportunities for British business, from energy to education, infrastructure to healthcare and here in the UK, investment from the Gulf is helping to regenerate cities from Aberdeen to Teesside, Manchester to London."
May also insisted that with Brexit approaching the Gulf market was vital as an alternative to the EU.
"As the UK leaves the EU, we should seize the opportunity to forge a new trade arrangement between the UK and the Gulf. This could transform the way we do business and lock in a new level of prosperity for our people for generations to come."
May will have dinner with the leaders of Saudi Arabia, Bahrain, Oman, Kuwait, the United Arab Emirates and Qatar on Tuesday before addressing the council on Wednesday.
In November, Prince Charles opened the first section of the controversial Mina Salman naval base in the Kingdom of Bahrain despite criticism of the regime's human rights record.
The base represents the first permanent military presence in the kingdom since 1971, and was built using mostly Bahraini cash. It will be used by Britain's Royal Navy alongside a large US naval base.
In April, a report for the Foreign Affairs Select Committee blasted Bahrain's record on human rights abuses, not least during the violent crushing of Arab Spring protests with the direct support of another controversial UK ally, Saudi Arabia.
The report also argued that human rights had effectively been downgraded by the UK government in a bid to shore up relations with the authoritarian state, which enjoys arms trading and security arrangements with Britain.
You can share this story on social media: