Prince Charles opens new military base in Bahrain despite human rights abuses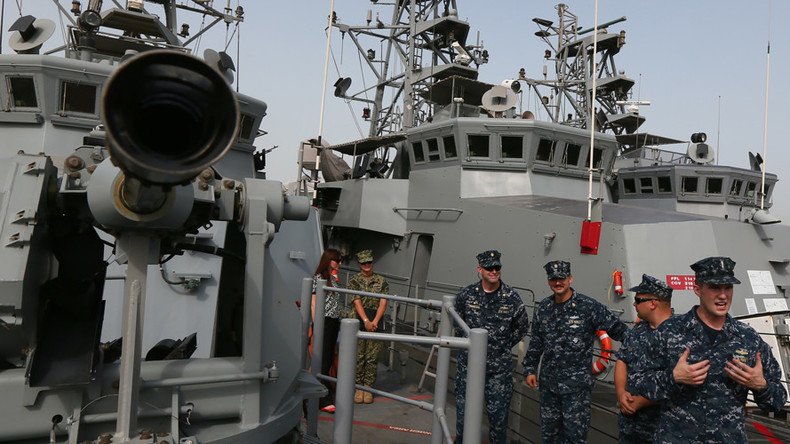 Prince Charles has opened the first section of the controversial Mina Salman naval base in the Kingdom of Bahrain despite criticism of the regime's human rights record.
The base represents the first permanent military presence in the kingdom since 1971, and was built using mostly Bahraini cash. It will be used by Britain's Royal Navy alongside the US' own large naval base.
The Bahraini ambassador to the UK wrote in the Telegraph on Thursday that the Naval Support Facility (NSF) in Manama was just the latest expression of a long alliance between the two nations.
"With the region continuing to face difficult times, the British return to East of Suez is a reassuring sign that our countries remain steadfast friends and allies, with strong diplomatic, military and trade relations," Fawaz Bin Mohamed Al Khalifa wrote of the base.
He said the move would only help to buttress the two nations' shared trade and security interests.
"Prince Charles' visit is an auspicious moment marking two centuries of respect and cooperation, and the Kingdom of Bahrain is steadfast in its commitment to further strengthening these relations long into the future," Al Khalifa said.
Britain hopes to re-establish substantial, permanent bases east of the Suez Canal to complement its Indian Ocean island of Diego Garcia – currently leased to the US Air Force – and training facilities in the Sultanate of Brunei.
Controversial efforts to expand a Royal Navy base on the island Kingdom of Bahrain – condemned by campaigners for its rampant human rights abuses – are also well underway.
In November 2015, UK Foreign Secretary Philip Hammond attended a ceremony at the Mina Salman Port to mark the beginning of the expansion.
In April, a report for the Foreign Affairs Select Committee blasted Bahrain's record on human rights abuses, not least during the violent crushing of Arab Spring protests with the direct support of another controversial UK ally, Saudi Arabia.
The report also argued that human rights had effectively been downgraded by the UK government in a bid to shore up relations with the authoritarian state, which enjoys arms trading and security arrangements with Britain.
You can share this story on social media: