UK's post-Brexit future with America in old colonial stomping ground Asia, says academic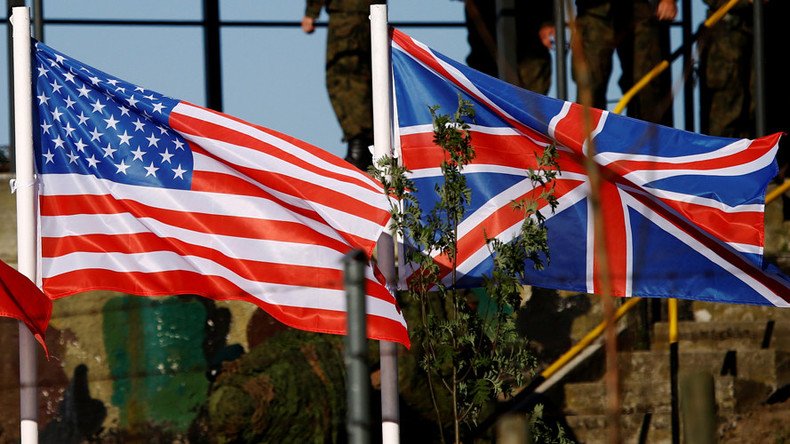 Britain must tie its fate more closely than ever to the US in the wake of the EU referendum – meaning the Far East will become key, an academic has claimed.
Writing in the Telegraph on Wednesday, King's College London history and foreign policy professor John Bew said that as the delicate Brexit negotiations are carried forward the UK must prepare for its future role in Asia.
"In undergoing its own 'pivot to Asia,' the UK is likely to face dilemmas, as well as great opportunities, which require careful consideration." he argued, before posing two key questions.
"The first question is whether Britain will want to expand the remit of its engagement with the region from trade to also encompass Asian security and political questions," Bew wrote.
"The second question is to what extent the UK is best served by coordinating its efforts with the United States."
Bew said that, in part, the answer to the second question "is dependent on the evolution of American policy in the region over the next years, particularly after the American presidential elections in November."
His comments come at a key moment, shortly after China's territorial aims in the South China Sea were rebuked by a Hague committee and as the UK deliberates on whether to recover some aspect of its past role east of the Suez Canal.
On July 12 The Hague Court of Arbitration ruled that China's island building operations in the region were illegal and that they should stop immediately.
The Asian powerhouse has been building a military port on the contested Spratly Islands for over a year.
China fired back, citing its historical claim on the area – which is also contested by other regional actors including the Philippines – as being justified, and saying that The Hague panel was wrong.
Tensions seem unlikely to decline as Britain considers reassuming its role in Asia.
It is thought that Britain hopes to re-establish substantial, permanent bases east of the Suez Canal to complement its Indian Ocean island of Diego Garcia – currently leased to the US Air Force – and training facilities in the Sultanate of Brunei.
As recently as April 2016, Defence Secretary Michael Fallon announced that his department was flush after a military budget increase by £800 million (US$1.05 billion) to £35.1 billion – the first increase since 2010.
Controversial efforts to expand a Royal Navy base on the island Kingdom of Bahrain – condemned by campaigners for its rampant human rights abuses – are also well underway.
In November 2015, then-Foreign Secretary Philip Hammond attended a ceremony at the Mina Salman Port to mark the beginning of the expansion.
The UK also recently repositioned one of its Skynet war satellites over Asia in a bid, the government claimed, to bolster communications capabilities among Australasian allies.
You can share this story on social media: