Sovereignty of anti-Brexit Gibraltar must be protected in future Spain trade talks, Lords say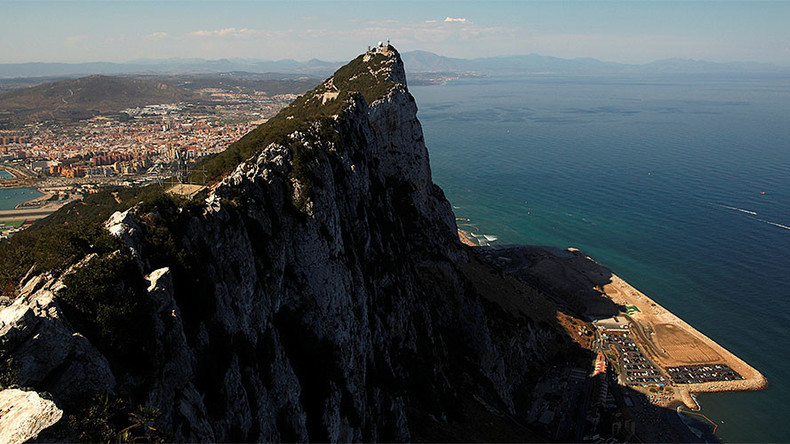 Britain is "morally responsible" for the interests of its overseas territory Gibraltar during Brexit negotiations, the House of Lords EU Committee says.
The peers said that the British Overseas Territory, which voted overwhelmingly to remain in the EU, should be taken care of over the course of Brexit negotiations.
Gibraltar's economy relies on trade with neighboring Spain. Some fear that trade talks could be used to undermine the territory's sovereignty.
The peers "strongly" endorsed the government's pledge never to cede the territory to Spain and expressed support for ministers engaging "positively and pragmatically with Spain, emphasizing the mutual importance of the economic relationship between the UK and Spain."
Although the peninsula has been a British territory since 1713, the Spanish maintain a claim on the Mediterranean outpost.
The peers said they recognized there could be "serious potential economic implications for both Gibraltar and the surrounding area of Spain" if Brexit talks were mishandled.
"Now set to leave the EU, the territory has placed its trust in the UK to secure a Brexit deal that meets Gibraltar's needs," they said, while insisting that the UK must be savvy to any underhanded dealing from Spain.
"The UK government must remain alert to and resist any attempts by Spain to involve the sovereignty dispute in EU withdrawal and future trade negotiations, or to encroach upon Gibraltar's sovereignty through the medium of EU laws or policies when the UK is 'out of the room,' after Brexit."
Tensions between the UK and Spain on the topic of Gibraltar frequently surface.
In late 2016, King Felipe VI used a speech at the UN to call on Britain to return Gibraltar, drawing a scathing response from the British Overseas Territory's government, with officials blasting the monarch's "18th century mentality."
"On this first occasion at the UN after Brexit, end the colonial anachronism of Gibraltar with an agreed solution between both countries to restore the territorial integrity of Spain and bring benefits to the people of Gibraltar and the Spanish area of Campo de Gibraltar," the king said.
Responding to the king's statement, a Gibraltar government spokesman said: "It is regrettable that the mentality in official circles in Spain remains stuck in the 18th century.
"Madrid has still not come to terms with having lost Gibraltar over 300 years ago and it's time they realized that they are never going to get it back."
You can share this story on social media: