Spanish king uses UN address to demand Britain return Gibraltar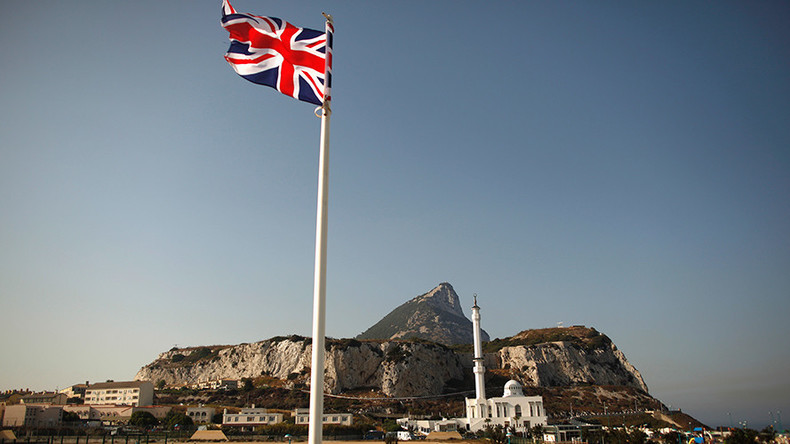 King Felipe VI's call for Britain to return Gibraltar to Spain has drawn a scathing response from the British overseas territory's government, with officials blasting the monarch's "18th century mentality."
The Gibraltarian government was responding to a speech by the king at the UN General Assembly in New York.
"On this first occasion at the UN after Brexit, to end the colonial anachronism of Gibraltar with an agreed solution between both countries to restore the territorial integrity of Spain and bring benefits to the people of Gibraltar and the Spanish area of Campo de Gibraltar," the king said.
The British overseas territory was quick to fire back on Wednesday, with a spokesman telling the Gibraltar Chronicle: "The days when territories could be handed over from one monarch to another regardless of the wishes of the people who live there ended a very long time ago."
The spokesman also offered a scathing history lesson, arguing: "This is not 1704, when Britain conquered Gibraltar, or 1713, when Spain ceded it by treaty forever. This is 2016, when what matters most is the right of a people, however small, to determine their own future."
The official then suggested the Spanish monarch's views may benefit from an update.
"It is regrettable that the mentality in official circles in Spain remains stuck in the 18th century," the spokesman quipped.
"Madrid has still not come to terms with having lost Gibraltar over 300 years ago and it's time they realized that they are never going to get it back."
In June Spain claimed its right to the Gibraltar Peninsula, calling for shared sovereignty with the UK in the wake of its decision to leave the EU.
Spain's acting foreign minister, Jose Manuel Garcia-Margallo, told local Onda Cero radio on Friday: "It's a complete change of outlook that opens up new possibilities on Gibraltar not seen for a very long time."
"I hope the formula of co-sovereignty – to be clear, the Spanish flag on the Rock – is much closer than before," the minister said, adding "no one should think that I am celebrating this situation."
You can share this story on social media: