Cash-strapped Royal Navy cancels annual air show to focus on counter-terror ops
Published time: 27 Feb, 2017 17:21
Edited time: 28 Feb, 2017 13:55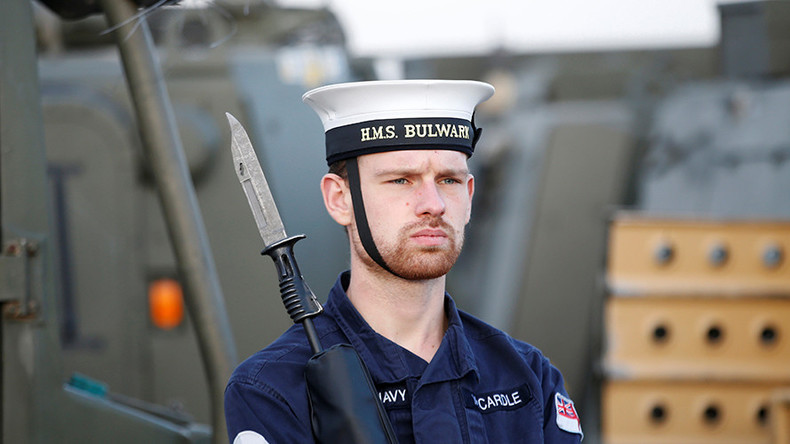 Britain's Royal Navy is so strapped for cash that it has been forced to cancel its annual air show so that its helicopters can be used to protect the nation's shipping fleet.
According to an investigation by the Mirror, choppers and Royal Navy staff cannot be spared to take part in the RNAS Culdrose open day this summer, as they are needed for counter-terrorism operations and to watch out for Russian submarines.
"We have had to make the regrettable decision to not hold an air day this year in order to focus our resources on delivering our primary roles," Culdrose's Commanding Officer Captain Dan Stembridge told the newspaper.
"This new focus comes as many of my personnel and aircraft are already deployed protecting the nation's interests worldwide. Indeed, 80 percent of my frontline personnel are currently on operations or at very high readiness to deploy."
The Liberal Democrats said the navy is in dire need of further support, describing the show's canceling as a "huge embarrassment for the government."
"They've cut too deep and it's quite clear the armed forces are still running hot," Lib Dem leader Tim Farron told the Mirror.
"It's understandable the Navy quite rightly wants to prioritize operational commitments over displays, but there was a time when they were safely able to do both. What will the Russians think when they know we're so stretched we haven't got enough forces to put on a display for fun?
"The Government needs to pump in more cash so the taxpayers who fund our brave military can have a chance to see them in action at open days."