Hello, sailor! Royal Navy bans porn & saucy pin-ups aboard its warships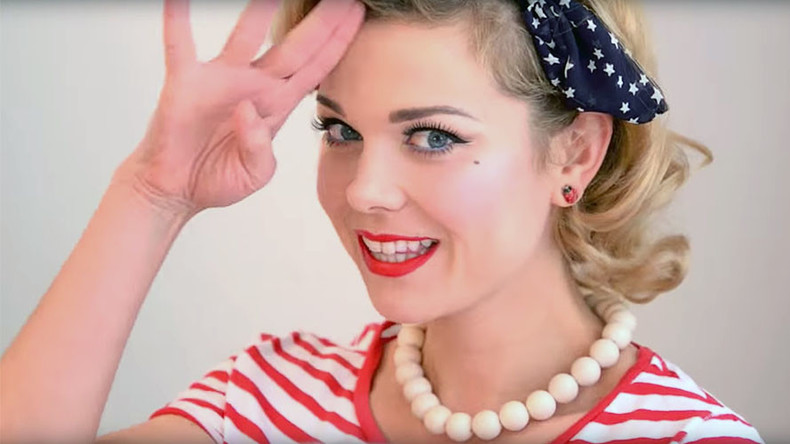 The Royal Navy has banned sailors from enjoying porn films and having saucy pictures on board after an official review found that Her Majesty's warships are rife with smut.
The ban is the latest crackdown on pornographic material, which commanders fear ruins the image of the new "inclusive" Royal Navy. It will be enforced through unannounced searches by Royal Navy Police.
"To be fair, this is part of the service coming into the 21st Century, being more inclusive and not offending women," one Navy source told the Sun newspaper.
However, the source acknowledged that the ban has left sailors worried about how to pass time below decks.
"A lot of the lads are moaning about this because porn has been rife across the fleet for generations, and this is the result of a few people complaining.
"They stopped the rum tot and reduced our alcohol allowance and have now banned porn.
"People are wondering what is next, as well as how it will be enforced, especially if stuff is stored on smartphones," the source said.
The updated Navy regulation now states that "possession of films/videos and all forms of digital media (e.g DvDs, or downloads from the internet) that have been certified by the British Board of Film Censors is permitted. All other pornographic material is prohibited."
The Navy, which like the army is struggling to attract new recruits, is increasingly conscious of how women sailors might be offended by sexual images.
It has reportedly introduced a standard for pictures based on the idea of a family beach photo, meaning no topless/bottomless images of women and no bottomless images of men.
"The Royal Navy makes sure that the work environment, whether ashore or at sea, is inclusive and appropriate and we're proud to be recognised as a top 100 employer in Stonewall's Workplace Equality Index 2017," a Navy spokesperson told the Sun.