UK forced to depend on US & Canadian spy planes to watch Russians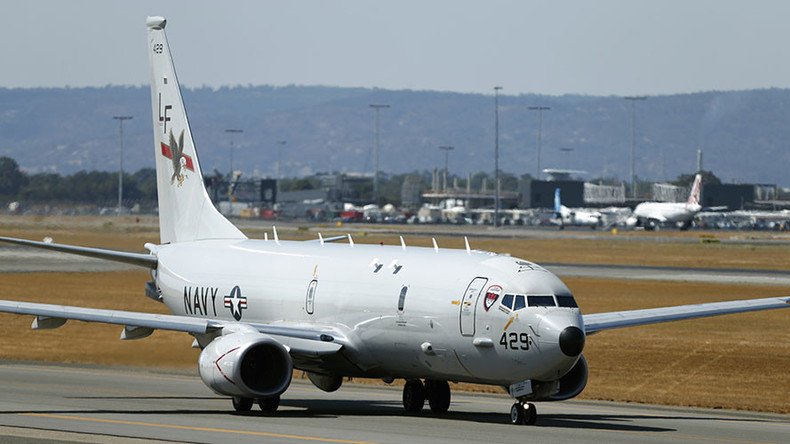 Britain had to rely on Canadian and US aircraft because it lacked the ability to monitor the Russian aircraft carrier 'Admiral Kuznetsov' as it passed through the English Channel in January.
Although Royal Air Force (RAF) fighter jets were deployed to shadow the carrier's passage, the UK was unable to send maritime patrol planes because the US-made Poseidon P-8 spy crafts it ordered have still not been delivered.
The shortfall is partially due to the unexpected withdrawal from service of the ageing Nimrod spy plane fleet in 2010.
The Nimrod had been plagued with safety concerns, particularly after a crash attributed to equipment failure in Afghanistan in 2006, which claimed the lives of 12 airmen, a Royal Marine and a soldier.
Scottish National Party (SNP) MP Douglas Chapman told the Mirror that "having to get the begging bowl out illustrates how short-sighted it was to scrap Nimrod."
Armed Forces Minister Mike Penning confirmed on Monday that two US P-8's and a Canadian CP-140 had monitored the 'Kuznetsov's' progress on behalf of the UK.
The order of nine P-8 aircraft has also been mired in controversy due to an ongoing US Navy espionage case.
Lt. Commander Edward Lin, a US-naturalized citizen of Taiwanese origin, will go on trial in March for allegedly leaking US secrets related to the secretive Hawaii-based Special Projects Patrol Squadron to the Chinese or Taiwanese.
The US military has since claimed he only leaked information to an FBI informant, though the trial remains clouded in mystery because of the sensitive nature of the allegations.
It is thought that although Lin served on the black ops unit's other aircraft – the naval reconnaissance EP-3E Aries II – his work could have brought him into daily contact with the Poseidon and its top-secret technology.
You can share this story on social media: