Is Britain buying 'compromised' spy-planes just to hit its NATO spending commitments?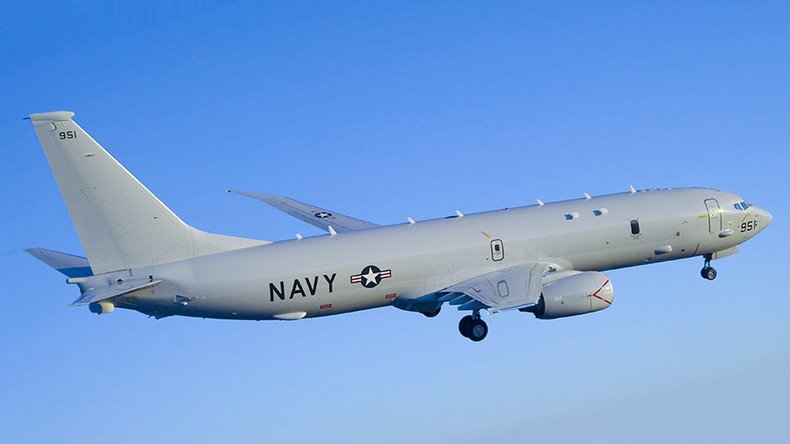 Britain will go ahead with a £2 billion order of Poseidon spy planes to defend its nuclear submarine fleet, despite fears the technology on board may have been leaked to the Chinese or Taiwanese and accusations the purchase is merely a NATO tick-box.
During a visit to a Florida military air base on Tuesday, Defence Secretary Michael Fallon said the new fleet "will help to protect our nuclear submarines and I intend to begin ordering them this summer."
However, he also argued the initial outlay of around £2 billion (about US$2.88 billion) would allow the UK "to meet the NATO 2 percent commitment."
The Ministry of Defence (MoD) was recently accused of effectively cooking the books to hit the symbolic NATO target of 2 percent of UK GDP by including pension funds in the overall expenditure.
The UK is expected to buy nine of the Boeing Poseidon aircraft and base them at Scotland's RAF Lossiemouth. From there they will intercept enemy submarines as well as use their Electronic Signals Intelligence (ELINT) capacity to suck up information in a GCHQ-like manner.
Fallon's visit to the Jacksonville air force base was partially informed by the recent presence there of RAF personnel for a period of familiarization training on the aircraft.
Questions over the P-8A program remain after a US Navy officer was recently charged with espionage.
Lt. Commander Edward Lin, a US-naturalized man of Taiwanese origin, was originally suspected of leaking secrets involving the US's secretive Hawaii-based Special Projects Patrol Squadron to the Chinese or Taiwanese.
The US military has since claimed he only leaked information to an FBI informant, though the trial remains clouded in mystery because of the sensitive nature of the allegations.
Lin's detention only came to light via a heavily redacted court document after he had been in jail for eight months. The Navy has declared it a matter of national security.
It is thought that while Lin served on the black ops unit's other aircraft – the naval reconnaissance variant of EP-3E Aries II – his work could have brought him into daily contact with the Poseidon and its top-secret technology. This technology could soon be guarding Britain's northern flank and nuclear submarine fleet from foreign incursion.
You can share this story on social media: