Has a double agent compromised £3bn UK spy plane before it even enters service?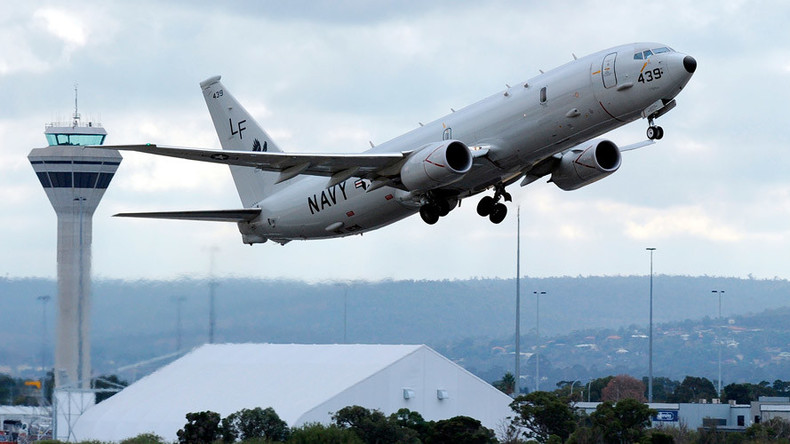 Questions have been raised about the UK's multi-billion P-8 Poseidon spy plane deal after a US Navy expert on the aircraft's capabilities was charged with espionage. It is feared he may have sold secrets to China or Taiwan.
The P-8 Poseidon is supposed to replace Britain's controversial Nimrod aircraft at a cost of up to £3.2 billion. It is already in service with the US military, flown by the Hawaii-based Special Projects Patrol Squadron, where Lt. Cmdr. Edward Chieh-Liang Lin was based.
While Lin appears to have served on the other of the unit's two spy planes – the naval reconnaissance variant of EP-3E Aries II – the secretive black ops squadron also flies the Poseidon, bringing the alleged spy into close contact with a key strand of Britain's future defense.
Lin has now been charged with espionage and using a prostitute. Although he is reported to have been arrested at least eight months ago, the case only emerged through a heavily redacted court document. The case has been designated a national security matter and deferred to the Navy's highest command.
The UK has already committed to buying nine P-8s, which are designed to spot submarines and enemy ships and carry out mass surveillance by sucking up information through their powerful scanners. Deliveries of the aircraft are due to begin before 2020.
The Poseidon fleet will be based at RAF Lossiemouth in Scotland, where along with massive GCHQ-style data absorption power it will provide critical air defense to the UK's vulnerable northern flank.
The UK will be purchasing the same version currently used by the US. In answer to a parliamentary question in December 2015, defense minister Phillip Dunne said the Ministry of Defence (MoD) intends to "bring the P-8A into service without significant modification to ensure the delivery of operational capability as soon as is practicable."
The reason for the aircraft being rushed into service is partially because of issues with the ageing Nimrod spy plane. One crashed near Kandahar, Afghanistan, in 2006, killing the whole crew.
Ironically Lin's role was as a patrol officer on an aircraft charged with tracking Chinese activities, including in the increasingly tense South China Sea region.
A naturalized Taiwanese citizen, 39-year-old Lin was arrested trying to board a civilian flight to the Chinese mainland and has been in pre-trial detention for eight months.
He was, according to reports, an exemplary officer promoted from the ranks. Before he was commissioned he served as a trained nuclear specialist, later took up a role as a Navy liaison officer and even gave a speech at a citizenship ceremony on what it means to be an American.
Commenting on the issue on Sunday, US marine officer and think-tanker Dakota Wood told the Washington Times that Lin would have "detailed knowledge" of what the plane could do and how it operated.
"If such information was passed to such a country like China, it would enable them to alter their methods and equipment in ways to defeat US surveillance techniques and capabilities, thus making their own operations more effective and gaining an advantage in time of war," Wood said.
As well as Britain, Australia and India have ordered the aircraft while New Zealand has expressed interest in the P-8.
RT has approached the MoD for comment, but is yet to receive a response.
You can share this story on social media: