Working class voters prefer UKIP & Tories over Labour, polls suggest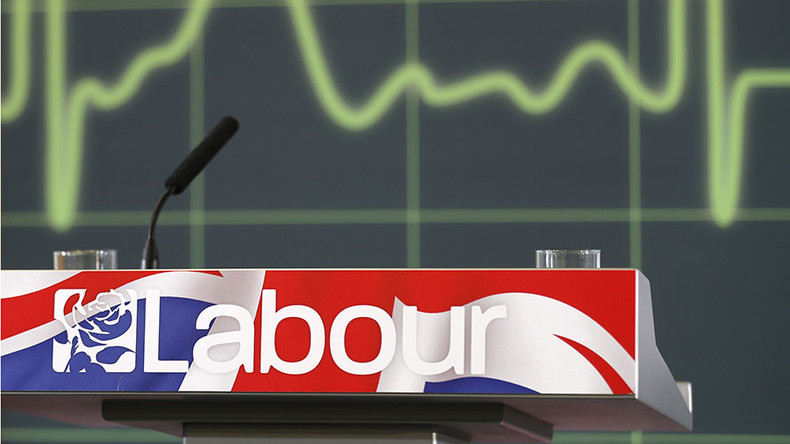 Labour's popularity among working class voters has fallen to its lowest level ever, with new polling figures suggesting the party is trailing both the Tories and UKIP
A YouGov survey suggests Labour's working-class approval rating, now at 20 percent, has fallen behind UKIP's 23 percent and the Tories' 39 percent.
The results come as Labour faces one of its biggest threats from UKIP in Stoke Central's by-election on February 23, expected to be a tight race between Labour candidate Gareth Snell and UKIP leader Paul Nuttall.
Labour has taken a battering since the EU referendum, as two-thirds of the constituencies it controls voted for Brexit, while the majority of its MPs supported remaining in the EU.
While many in the parliamentary party said they would not hinder the UK's exit from the EU, 50 Labour MPs rebelled against a three-line whip imposed by their leader, Jeremy Corbyn, to ensure they voted for the government's Brexit bill.
Shadow Business Secretary Clive Lewis, who quit the frontbench after MPs failed to implement Labour's suggested amendments to the bill last week, said there are "swathes of the country, like in Stoke, where we are hanging on by the fingernails to keep UKIP at bay."
The by-election in Stoke, dubbed 'Brexit country' after polls revealed it had the highest percentage of 'leave' voters in the UK, comes as footage emerged showing one of Corbyn's most ardent supporters, Paul Mason, calling UKIP voters in Stoke "toe-rags… who nick your bike."
A UKIP media spokesperson replied to Mason's comments, saying the "radical metropolitan left" thinks Labour voters who have "lost faith" in the party and turned to UKIP are "scum."
Things have not been easy for UKIP either. One of its activists, John Bickley, was forced to apologize after tweeting a cartoon with the slogan: "If you want a jihadi for a neighbour, vote Labour," which echoed a racist slogan from a Smethwick by-election in 1964.
Labour faces another challenge against the Tories in Copeland in Cumbria, another constituency which overwhelmingly voted to leave the EU.
While there are plans for Corbyn to visit Stoke prior to the by-election, there seems to be no intention for him to visit Copeland, as election strategists have called for the leader to keep away from voters as he is "not a plus on the doorstep."
But when Andrew Marr asked Deputy Labour Leader Tom Watson about Corbyn's "catastrophic" public reputation on Sunday, he replied: "He is now the established leader of the Labour Party. It is his duty to lead the official opposition through a period of unprecedented economic uncertainty, and he will be tested in that.
"Winning by-elections is obviously a good thing for political parties. I don't know whether we're going to win these by-elections or not, the campaign teams on the ground are running a good campaign, we've got two good candidates. They're quietly confident that we'll get a good result."
You can share this story on social media: