Is Jeremy Corbyn about to stand down as Labour Party leader?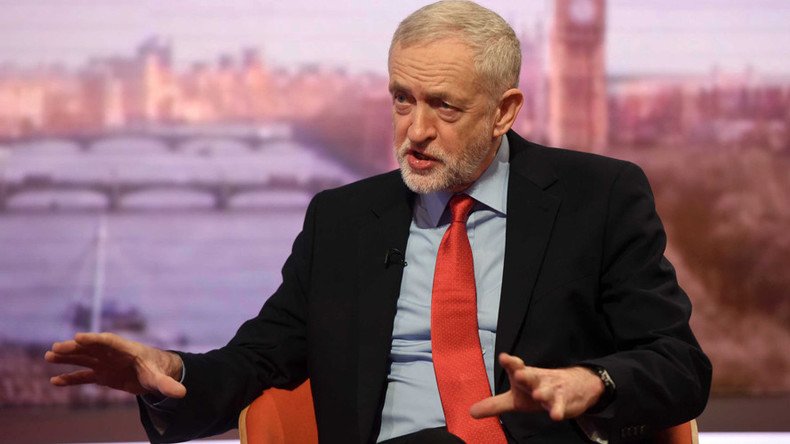 Jeremy Corbyn's future as leader of the Labour Party may be in doubt yet again amid rumors of a second coup, this time from the party's left-wing. Pro-EU Labour MPs may use Corbyn's support for Theresa May's Brexit Bill to dethrone him.
Corbyn may stand down if his command to Labour MPs to support the government's Brexit Bill is challenged by his closest allies, such as Diane Abbott and Clive Lewis.
Lewis had previously said he could not back the European Union (Notification Of Withdrawal) Bill, without a set of amendments proposed by his party. The changes would see Britain's strategy watered down to something often referred to as "soft Brexit."
"I've got to make a decision on how I vote," the shadow business secretary told the BBC on Wednesday morning. "I'm going to make my mind up. I don't know – [a] lot on my plate, [a] lot on everyone's plate."
Lewis, who has long been touted as the heir to Corbyn's throne, seems to have the support of other MPs, despite his indecision on Brexit.
"I hope that Clive stays on, but it's a choice he has to be allowed to make for himself," Shadow Brexit Minister Jenny Chapman told the BBC.
Labour's amendments were defeated in the House of Commons on Tuesday evening.
According to the gossip-mill, fellow frontbencher and 'Remainer' Abbott could also be up for the sack if she fails to show up in Parliament for Wednesday night's final reading on the Bill. She missed the last vote due to illness, widely ridiculed as a bout of "Brexit flu."
Rumour in Westminster that Corbyn is planning to step down as Labour leader - presumably only so he can run for it again.

— Larry the Cat (@Number10cat) February 8, 2017
However, the possibility of Corbyn stepping down was quickly denied by his followers in Westminster. One senior Labour source told the press there was "no truth" in the rumor.
"There's not a grain of truth to the rumors about Jeremy stepping down," added shadow cabinet member Ian Lavery. "Lots of gossip happens around this place, but we know from previous rumors that it's not always reliable."
The bill's second reading saw no fewer than 47 pro-Remain MPs defying Corbyn's three-line whip and frontbenchers quitting their shadow cabinet roles, including Equalities Minister Dawn Butler and Shadow Environment Secretary Rachael Maskell.
"Labour should be fighting that, Labour should be standing up for what we believe to be in the national interest and in my view that is certainly not leaving the EU on these terms," said former Labour leadership hopeful and Pontypridd MP Owen Smith.
Place your bets
Rumors of Corbyn's departure have set the betting world abuzz, with odds on his resignation slashed overnight from 2/1 to even money (33 percent to 50 percent chances).
Shadow Chief Secretary of the Treasury Rebecca Long-Bailey was proposed last week as a possible substitute for Corbyn, with Ladbrokes cutting her odds from 66/1 to 16/1 when she appeared during Question Time on Thursday.
The same bookies give Lewis odds of 7/1 and Abbott 33/1.
You can share this story on social media: