Life is cheap: UK govt not spending enough to keep you alive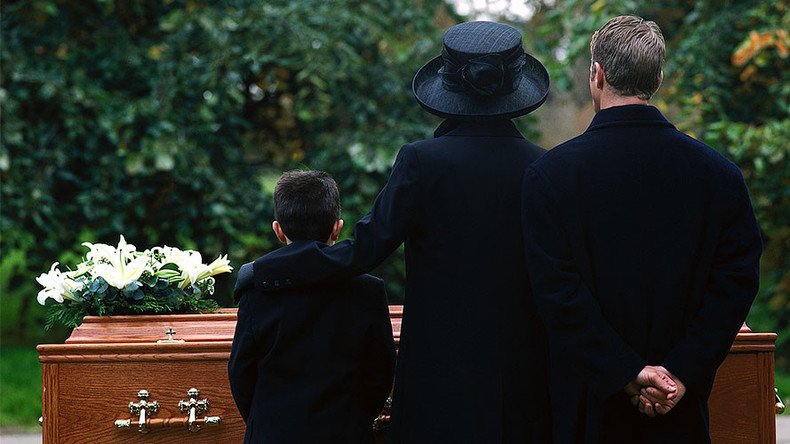 The UK government values human lives at as little as a 10th of their worth, researchers say.
The University of Bristol study says the benchmark used to judge how much should be spent on preventing a single death has no basis in evidence and places insufficient value on human life.
The 'Value of a Prevented Fatality' (VPF) is currently set at £1.83 million (US$2.28 million). Researchers argue it should be 10 times higher, between £16 million and £22 million per life saved.
VPF is used by UK regulatory authorities to decide how much the government should spend on measures against accidents, the National Health Service (NHS) and what regulations are imposed on nuclear power plants. It was also used when considering cuts to the rail safety budget.
Professor Philip Thomas, co-author of the study, says that the VPF figure of £1.83 million emerged from a 20-year-old small-scale opinion survey of 167 people, and that its interpretation method is too "flawed" to be credible.
He says an up-to-date interpretation of the first opinion survey would put the figure much higher.
"If stated preferences are to be believed, the public wants a VPF that is 10 times the current value, at between £16 million and £22 million."
Thomas says the VPF fails to take into account that all deaths are not treated alike in the real world – a road accident is regarded differently to a lingering death from cancer brought on by radiation.
The current method also leaves the government vulnerable to challenges in court, he says.
"It is difficult to see how any safety case presented from now on that relies in any way upon the UK VPF, whether on the roads, the railways or in the nuclear industry, such as the new nuclear power station at Hinkley Point C in Somerset, could stand up to test in court. More modern and accurate methods exist, but the regulators are not using them."
Thomas is pioneering a new model, called the 'Judgment or J-value', which calculates the public's belief about the value of human life from the insurance markets and other economic data.
That would set a single life at about £7 million, close to the sum used by the US government.
You can share this story on social media: