Accidental torpedo launch & radioactive leaks 'no nuclear safety significance,' UK regulator says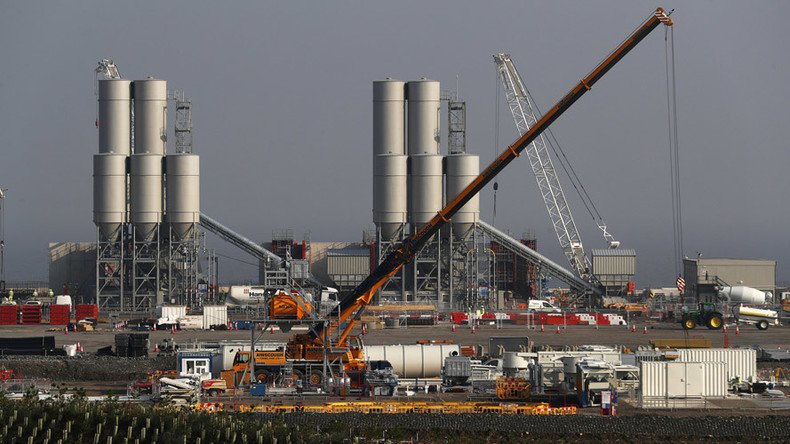 Britain's nuclear regulator is under government investigation for reportedly dismissing several serious accidents as posing no safety risk.
The government launched the investigation after a report by the Times revealed the Office for Nuclear Regulation (ONR) has ignored serious mistakes at power plants and military bases, including the accidental discharge of a torpedo at a nuclear submarine base.
Experts accuse the regulator of being cozy with the nuclear industry and too reluctant "to frighten the horses."
The Times reports officials at the Department for Work and Pensions (DWP), which is responsible for the ONR, are investigating the regulator following the newspaper's disturbing revelations.
The ONR says all of its safety classifications follow international guidelines and insists it is a robust and independent regulator.
However, the rate of incidents deemed to be "of no nuclear safety significance" has increased to more than one per day over the past five years, raising questions as to how seriously the regulator is treating accidents.
Between 2012 and 2015, these incidents included at least 30 fires, a dozen leaks, three road accidents involving nuclear material, and the inadvertent discharge of a torpedo at Plymouth nuclear submarine docks.
Other serious incidents deemed to be of a no concern include the contamination of at least 15 workers with radioactive material and a complete power cut at a nuclear weapons base.
Dr David Toke, a reader in energy politics the University of Aberdeen, said the revelations indicated safety issues were a "low priority" for the ONR.
Nuclear expert Professor Stephen Thomas said the reports reinforced his suspicions that "the first priority for the ONR is not to frighten the horses."
"Ironically, since they became an independent body rather than being part of the Health and Safety Executive [in 2014], they seem to have got worse," Thomas told the Times.
"Independence is just a cheap and easy way for government to wash its hands of its rightful responsibility."
The University of Greenwich academic added: "Independent regulators must be accountable to the public and if it is not through a democratically elected government, who is it through?"
Thomas said the ONR had previously ignored warnings about the safety of tending the lifespan of an old reactor design, the AGR, that is still in use in the UK, as well as the reliability of the newer EPR model reactor, which will be used at Hinkley Point C.
You can share this story on social media: