British hackers, spies & whistleblowers could soon face 14yrs in prison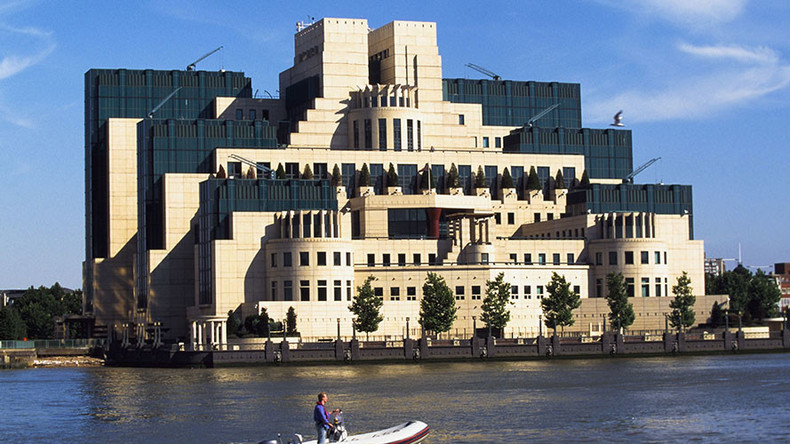 British spies and civil servants could now face up to 14 years in prison if they are found leaking national secrets, after allegations about Russian hacking triggered calls for major reforms to the Official Secrets Act.
According to the Telegraph, anyone distributing "sensitive information" about the British government, military, or economy could be jailed for more than a decade under new proposals by the Law Commission.
If the proposals are taken up by the government, foreign spies and hackers would also face prosecution in British courts.
The Cabinet Office requested advice on modern espionage policy from the Law Commission, security agencies MI5 and MI6, as well as civil liberties groups.
"It is crucial that the United Kingdom has a robust legislative response that meets the challenges posed by espionage in the 21st century," the report by the government's independent law advisers reads.
Sentences included in the Official Secrets Act 1989 "are not capable of reflecting the potential harm and culpability that may arise in a serious case" of information theft, it added.
Current penalties for the "unauthorized disclosure" of classified documents or information carries a sentence of up to two years.
The proposals also include the removal of the word "enemy" to describe foreign perpetrators, so that new legislation can also tackle crimes by terrorist organizations.
The former anti-terrorism legislation reviewer, Lord Carlile of Berriew, said the proposed reforms could address the perceived threats posed by Russia. Among them are possible "hacking by either the Russians or people who disclose what they have hacked to the Russians, or anybody with malign motives [who] started to hack into British national security materiel," he told the Telegraph.
"We welcome the important work undertaken by the Law Commission," a government spokesman said.
"As the work is ongoing and no final conclusions have been made, it would be inappropriate to comment at this stage."
Public consultation will be taking place until early April. After that the government is expected to draw up a bill for Parliament to vote on.
You can share this story on social media: