British govt spies on its citizens' health records to catch illegal immigrants – report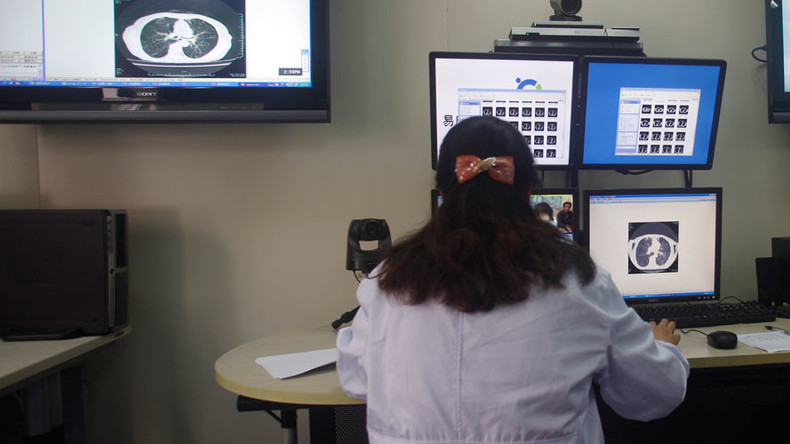 Thousands of National Health Service (NHS) patients have had their data accessed by the Home Office as part of a crackdown on illegal immigration.
The data is made up of non-clinical information, which includes names, dates of birth and the individual's last known address.
An investigation by the Guardian revealed for the first time the extent and details of Home Office requests for information.
Between September and October last year, the government made 2,224 requests to NHS Digital for patient details. In 1,659 cases the details were traced, in 516 there was no trace, and in 69 instances requests were turned down.
The number of requests has risen threefold since 2014, in line with the government's toughening stance on illegal immigration, the Guardian reports.
Data can be requested in relation to persons who have absconded from immigration control, escaped detention, exceeded their time in the UK, sought to obtain leave to remain by deception or failed to comply with reporting restrictions.
A memo seen by the Guardian states the Home Office can only request information in instances where the person is not already in contact with the authorities and "other reasonable and appropriate efforts to locate them have failed."
It adds that NHS Digital retains the right to refuse requests if they are deemed to be against the public interest.
"Without limitation, NHS Digital may refuse a request for information from the Home Office if it is not satisfied that the request is in the public interest."
Shadow Home Secretary Diane Abbott branded the practice "unacceptable."
"We have already seen this government using schools to gather immigration data on children. Now we find they are using the NHS in the same way," she said.
"Other public services should not be expected to cover for this Tory government's cuts to the border agency."
A government spokesman said: "We share limited information between health agencies and the Home Office to trace immigration offenders and vulnerable people, and prevent those without the right to access benefits and services doing so at the expense of the UK taxpayer.
"Access to this information is strictly controlled, with strong legal safeguards.
"No clinical information is shared, and before anything at all is shared, there has to be a legal basis to do so."
You can share this story on social media: