ISIS propaganda chief lived & married in Britain after converting to Islam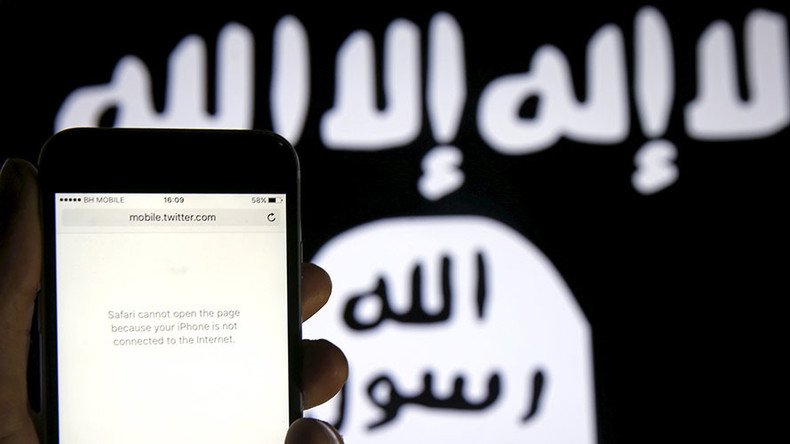 The most senior Westerner in the Islamic State (IS, formerly ISIS/ISIL) terrorist organization lived in Britain for some years and even married a British woman in a small town in the north of England.
Propagandist Yahya Abu Hassan, the author of several articles urging IS supporters to carry out attacks on Western capitals, was identified last December as US-born John Georgelas.
The 33-year-old was once married to a British citizen and lived in the UK throughout his teens and early 20s.
It is believed that Georgelas met Joya Choudhury through a Muslim dating website in 2003. They tied the knot in Rochdale, near Manchester, the following year.
The couple lived in London but moved to the US in 2006, before resettling in Syria in 2013, where the husband was to take up a place in IS ranks.
Georgelas previously lived near Cambridge when his father, Timothy Georgelas, was posted there as a US air force doctor.
It is believed that he converted to Islam in 2001 after befriending a group of Muslim students in college. Georgelas then took the name Yahya and travelled to Damascus, Syria, to study Arabic.
Two years later, he met Choudhry online and flew to London to marry her in a secret Muslim vow exchanging ceremony. By the time they were officially married, the couple are said to have surrounded themselves with Islamist preachers and advocates of jihad.
According to the Sunday Times, Georgelas told his friends in 2013 that he was going to Turkey to help refugees. He took his pregnant wife and three small children along.
It is unclear how much Choudhury knew about her husband's plans to join Islamic State in Syria, but Georgelas' mother is said to have called Choudhury's older siblings in London that summer to say: "Joya is in Turkey with the kids and they are very sick. You have to save them."
Choudhury was eventually smuggled back to Turkey with her children and brought to London to recover from the tribulations of their months in Syria.
Her relationship with her family deteriorated, however, and she moved to the United States, where the Georgelas family now takes care of the couple's four children. Choudhury now describes herself on social media as a "left-wing libertarian." She obtained a divorce in 2014.
You can share this story on social media: