Leaked: Blairite MPs told to isolate themselves from Corbyn to survive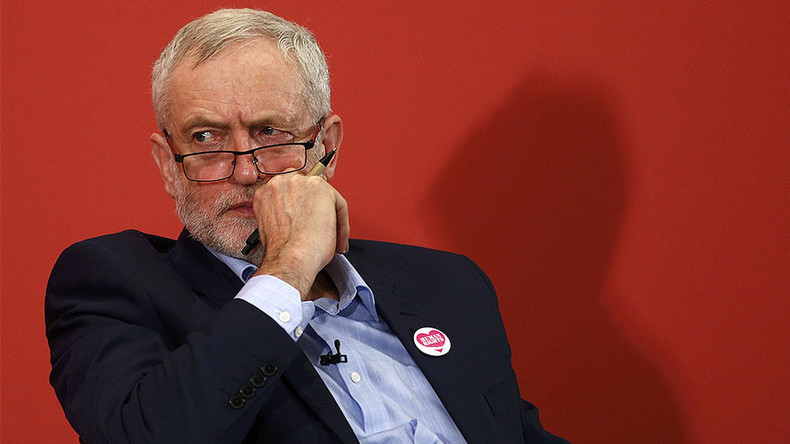 Blairite MPs have been warned to tactically distance themselves from party leader Jeremy Corbyn if they wish to survive, in a secret document leaked to the press.
A secret advice document written by a former Ed Miliband adviser and seen by the Telegraph newspaper warns that the right-wing contingent must operate independently while not appearing to increase party divisions.
Written by Miliband's former adviser James Morris, the 16-page document says: "Need 'Lifeboats' for MPs [who know] how to run locally in challenging context and isolate from Jeremy without increasing perception of division."
"'Real Labour' MPs with own position on free movement and strong local listening/advocacy [are needed]."
The advice also appears to recognize the resurgence of left-wing ideas within the Labour Party as a threat to the established centrist order.
"Build support base inside party for electorally feasible leadership after the next general election," one line reads.
"Ensure hard left is not the only well organised grouping inside the Labour Party," it goes on.
The leak comes amid rumors that some self-proclaimed 'moderate' MPs are being headhunted by private firms.
In the tradition of recent coup bids against Corbyn, an unnamed Labour MP told the Times that "there are people out there seeing a lot of talent on the Labour benches being squandered. I know several people who've been made very good offers in health and education."
Among those mentioned were failed leadership candidate Liz Kendall, former Shadow Business Secretary Chuka Umunna and Stoke MP Tristram Hunt.
Jamie Reed, who was MP for Copeland, quit this week saying he could better help his community by taking a job in the nuclear industry which is centered in the area.
While he did not cite Corbyn as a reason for quitting, Reed has been an outspoken critic of the socialist in the past, particularly during failed coup attempts in 2016.
"They [MPs]are looking at it from a pragmatic point of view: go on their own terms now rather than be defeated at the next election and go into a job pool full of other ex-Labour MPs," a former politician told the Telegraph.
During the coups Corbyn was repeatedly criticized via anonymous sources but also from MPs such as Reed and many of those centered around the Progress think tank.
Progress, which is seen as being tightly linked to the brand of Labour politics espoused by Iraq War-era PM Tony Blair, has been described by current Shadow Chancellor John McDonnell as a "hard-right" grouping within the party.