Anti-Corbyn MPs may give up on Labour Party, flee to business - report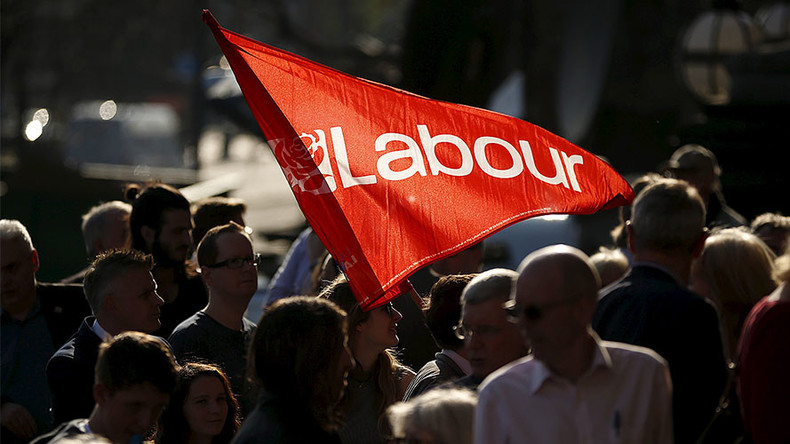 Blairite MPs may follow the recently resigned Jamie Reed by leaving Labour to sign up for jobs in private firms, it is rumored.
Reed, who was MP for Copeland, quit this week saying he could better help his community by taking a job in the nuclear industry which is centered in the area.

While he did not cite leader Jeremy Corbyn as a reason for quitting, Reed has been an outspoken critic of the socialist in the past, particularly during failed coup attempts in 2016.

In the tradition of recent coup bids, the person claiming that more resignations were likely has been identified only as an anonymous Labour source.
"They are looking at it from a pragmatic point of view: go on their own terms now rather than be defeated at the next election and go into a job pool full of other ex-Labour MPs," a former politician told the Telegraph.
"I don't think Jamie will be the last. There's a general feeling that Corbyn will be here until 2020."
During the coup Corbyn was repeatedly criticized, often via anonymous sources but also from MPs such as Reed and many of those centered around the Progress think tank.
Progress, which is seen as being tightly linked to the brand of Labour politics espoused by Iraq War-era PM Tony Blair, has been described by current Shadow Chancellor John McDonnell as a "hard right" grouping within the party.
One stage of the coup involved a substantial number of apparently orchestrated resignations by MPs from the right and center of the party.
However, Corbyn won the second leadership election triggered by the coup by a substantial margin, seeing off the only other contender, Owen Smith.
Corbyn has pledged to stay at the helm and has often reiterated his desire to become prime minister, though questions are being posed over Labour's current poor standing in the polls.