Is Britain cooking the books over its shrinking military?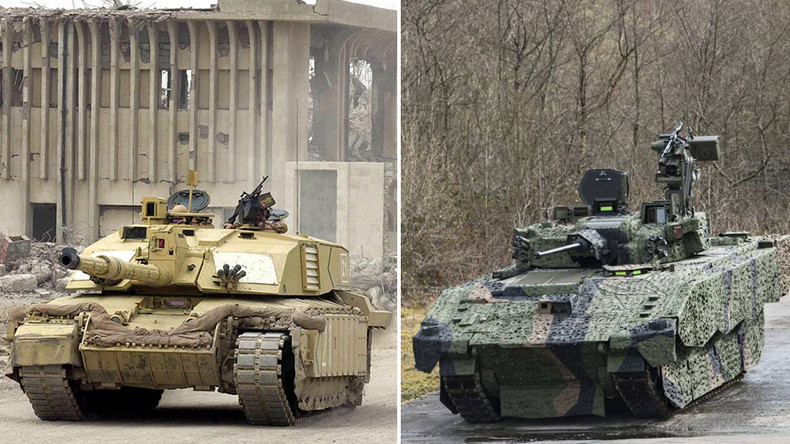 Top-heavy infantry battalions will be given a different role and an entire tank regiment will be scrapped in favor of a new fighting vehicle which is reportedly vulnerable to Russian armor, according to Ministry of Defence (MoD) plans.
The new plans for Britain's shrinking army came to light in the answers to a parliamentary written question to Defence Secretary Michael Fallon.
Plans include that UK infantry battalions will be re-rolled as smaller units with more senior non-commissioned officers like sergeants and color sergeants than private soldiers.
Given the MoD recently released figures showing that a number of senior infantry units were so short of low-ranking fighting soldiers that they were far below operational requirements, there are some suggestions the military is cooking the books to account for recruiting shortfalls.
Read more
The new plans will also see an entire armored regiment equipped with the Challenger 2 main battle tank replaced with a unit of Ajax armored fighting vehicles, which are yet to be brought into service.
Recent critical reports indicate that the Ajax, which will be the mainstay of the European-based quick response Strike brigades, is vulnerable to Russian tanks and artillery.
The King's Hussars will switch their tanks for the Ajax under the Army 2020 scheme and two specialized Strike infantry brigades – with an additional focus on training local forces – will be formed from a Scots infantry battalion – The Royal Scots Borderers, 1st Battalion The Royal Regiment of Scotland – and an English regiment – 4th Battalion The Rifles.
The restructuring will also see two additional reserve infantry battalions created – 4th Battalion The Princess of Wales's Royal Regiment and 8th Battalion The Rifles – as well as a new reserve Explosive Ordnance Disposal (EOD) regiment to counter the threat of battlefield improvised explosive devices (IEDs).
The new part-time units will also have to deal with market forces however, as despite a multi-million pound campaign under recent governments, military reservist levels are debilitatingly low.
In January, whistleblowers told the Express newspaper that only one in 10 recruits turns up for duty, leaving units "woefully undermanned."
One senior source from a reserve cavalry unit in the north of England said that of 100 soldiers on the detachment's books only 12 to 15 turned up for evening sessions.
On weekend exercise it was common to only have half a dozen soldiers, including instructors.
"I have been informed by other units this is not uncommon," the source added.
The news comes as Defence Secretary Michael Fallon announced that the UK's Queen Elizabeth-class aircraft carrier would bear US F35 warplanes into combat.
While he maintained that this was because of the importance of 'inter-operability" between UK and US forces, it has long been known that the UK's purchase of the F-35 has been hindered by equipment failures and other issues like a serious shortfall of pilots.