Oh Lord! Monk-made wine which makes millions directly linked to violent crime
A caffeine-laced tonic wine made by monks in a Devon abbey hit record profits of nearly £9 million last year, all amid direct links to violent crime.
Buckfast, which has been produced in a Catholic monastery near Buckfastleigh in southwest England since the 1920s, reportedly made £8.8 million (US$11 million) last year alone. The figures, provided by the Charity Commission, also show that the tonic wine makes up nearly all the income of Buckfast's charitable trust.
Read more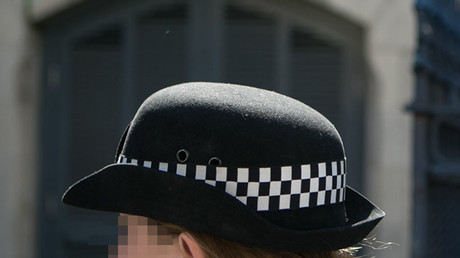 But hundreds of miles away in Scotland, police insist there is a "very definite association between Buckfast and violence."
According to Strathclyde Police, Buckfast was mentioned in nearly 6,500 crime reports filed between 2010 and 2012.
"Someone who drinks two-and-a-half bottles of Buckfast is drinking something which is often seen as a feature of cases involving violence," Sheriff Alastair Brown told the Dundee Sheriff Court last week.
"I'm aware that the monks of Buckfast Abbey advertise this as something to be taken in moderation. The fact is that some people drink far too much of it and get violent."
Sheriff Brown was hearing the case of a boy attacked by a teenager who had drunk over two bottles of the wine.
Last year, the Scottish Prison Service found that over 40 percent of inmates had ingested Buckfast before their last offense. Yet the drink accounts for less than 1 percent of total alcohol sales in the country.
The Benedictine monks were said to be "saddened" by the view that a "small number of people in Scotland are not enjoying Buckfast in a responsible way."
"The majority of people who drink the tonic wine do so responsibly," the order said, adding that charity Drinkaware was one of the groups it sponsored.
Buckfast monks are said to have invested millions of pounds in the restoration of the abbey, having now earmarked £3 million to update the property's 33-bedroom hotel and conference center.
The tonic wine recipe is believed to have arrived via the original French monks who took over the abbey in the 1880s.