Hair of the dog? Pets shouldn't drink alcohol at Christmas, say vets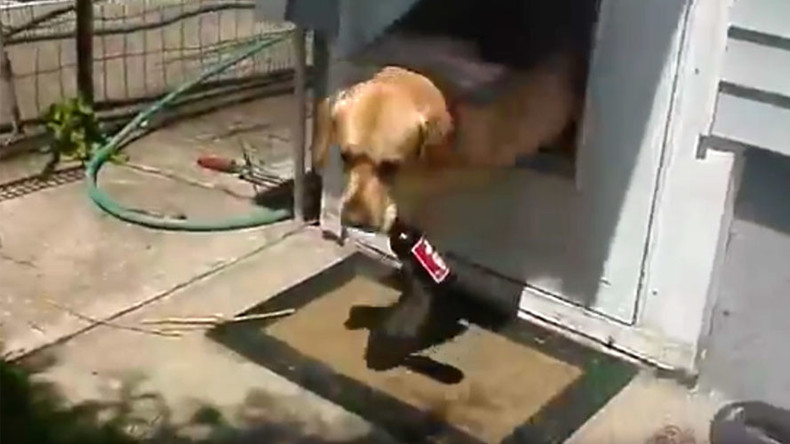 Christmas may well be the time of year for humans to enjoy boozy yuletide dinners, but veterinarians are urging pet owners not to share their plonk with their pets.
Experts at Argos Pet Insurance say alcohol has the same effect on animals as humans, but acts much quicker and with greater severity.
Figures reveal that one in four dogs in Britain have consumed alcohol at least once, although in most cases this is due to carelessness on the part of their owners.
However, in some cases, animals are deliberately given alcoholic drinks so that their ensuing stupor can be filmed and shared online.
Vets warn that cats and dogs are naturally inquisitive and, so, are likely to approach glasses of wine and beer that are left around the house.
RSA Veterinary consultant Andrew Moore said it is import for pet owners to be careful about what they do with their alcohol.
"The social atmosphere and variety of rich and tasty alcoholic drinks (and foods!) available at Christmas means that it's a key time to be careful about what you leave where," said Moore.
"Even small amounts of these seasonal treats can be dangerous for our pets, so always be careful about where you set down your drink or Christmas pudding!" he cautioned.
Maia Boylla, a product manager for Argos Pet Insurance, warned that even the smallest amount of alcohol can cause harm.
"This is a big eye-opener for dog owners across the UK. It's so incredibly easy for our curious canines to stick their noses into unattended drinks, which is worrying as alcohol can obviously do serious harm to our pets, even in small amounts," she said.
"If you notice your dog vomiting, urinating excessively, or having difficulty breathing, standing, or walking, these are all signs of alcohol poisoning and they should be taken to a vet," Boylla advised.
You can share this story on social media: