Woman gives birth to her own grandson for cancer-surviving daughter
Published time: 7 Dec, 2016 16:40
Edited time: 8 Dec, 2016 19:05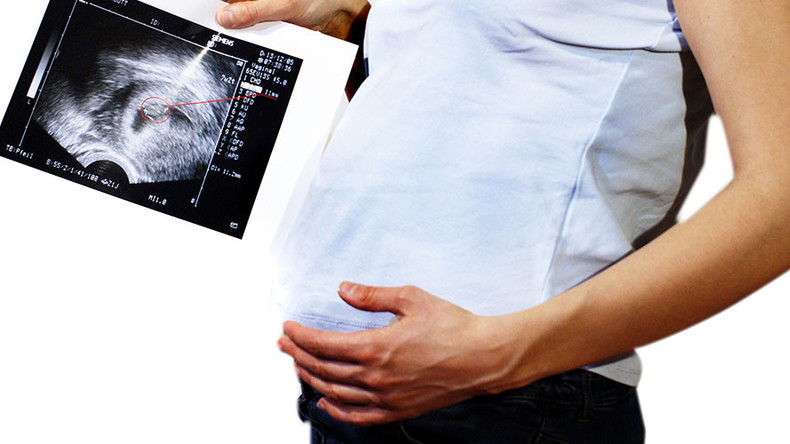 A woman whose daughter was left infertile by cancer treatment has given birth to her own grandson after acting as a surrogate.
Julie Bradford, 45, said she felt compelled to carry a child for her 21-year-old daughter, Jessica Jenkins, who could not give birth after suffering cervical cancer.
A surrogate usually carries a baby she is not genetically related to. The egg from the biological mother, which has already been fertilized with sperm through IVF, is then placed inside the surrogate's womb.
Jenkins was 18 when she had her eggs frozen before the cancer treatment began. Three years later, her mother has given birth to her healthy baby, Jack.
He was born weighing 6lb 10oz to Bradford, who is already a mother of three.
"Any mother would do this for their child," Bradford said.
"If cancer couldn't beat us, there was no way I wasn't having a baby for Jessica."
Jenkins and her husband Rees decided to pursue IVF earlier this year after she had been in remission since the summer of 2014.
She was diagnosed in 2013 after doctors initially told her she was too young to have cervical cancer.
"They managed to take 21 eggs before I started chemo but only 10 survived, and they were made into embryos and grown for two weeks then frozen.
"In May this year we had an embryo defrosted and implanted into my mother's womb for her to be the little oven helping our Jelly Bean grow."
Jenkins, from Wales, was at her mother's bedside during the birth of her son.
"My mom is the most brave and amazing woman in the world. I love her so much for giving me my son," she told the Mirror.
"From a young age I longed to become a mother and our dream has come true. Jack is perfect in every way."
Doctors originally thought Jenkins had thrush when she told them she was experiencing bleeding and painful sex, but repeat visits revealed a tumor on her cervix.
The family have not ruled out having further children. They hope to use womb transplant technology, and Bradford has offered to donate her own.