NATO should be acting as a bridge between Baltics & Russia, defuse tension – UK Tory MP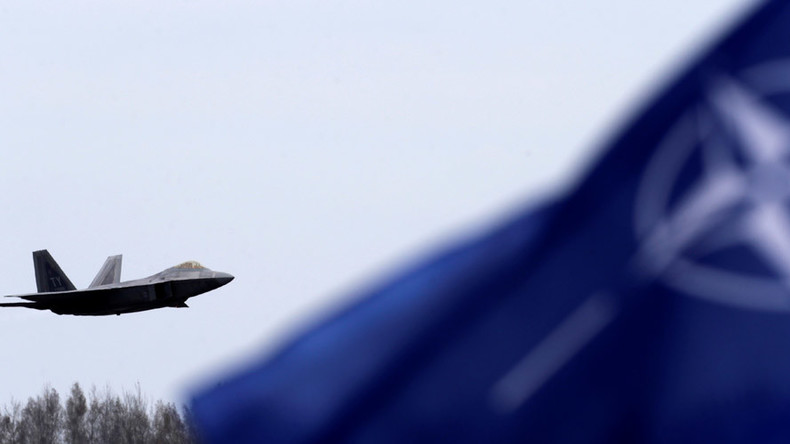 The West should treat Russia as an equal partner and do more to alleviate tensions between Moscow and some NATO members, in particular Poland and the Baltics, by dispelling fears about Russia's alleged intentions, Tory MP Daniel Kawczynski, told RT.
READ MORE: Trump must stand up to Russia, not treat it as equal – UK defense secretary
"It suits neither us, nor the Russians to have this level of tension," Kawczynski told RT. "Of course, it [Russia] is an equal partner, it is an equal partner within the UN Security Council, we must treat them as an equal partner."
One of the major ways in which NATO countries can contribute to reducing tensions on the European continent, is to help dispel concerns of former Warsaw pact countries about Moscow's intentions.
"We should acknowledge and understand and respect that there's tension in the Baltic States and in Poland, they are small countries, they neighbor Russia, they are to a certain degree fearful of Russia and fearful of Russian motives," Kawczynski, who is himself of Polish origin, said.
While Kawczynski says these concerns should not be "brushed under the carpet" and must be dealt with, he believes the West should take on the role of mediator.
READ MORE: NATO builds up offensive capability on borders of Russia & Belarus, Moscow to respond – MoD
"We want to be acting as a bridge between those countries and Russia to try to diffuse some of these concerns," the MP said, adding that, "historically," the West has done little to "make them feel less concerned about Russian motives."
Kawczynski argued that one of the reasons US President-elect Donald Trump attracted both Republican and Democrat voters was his readiness to "go an extra mile to negotiate with Russia and to try to lower the extraordinary levels of tension that has been building up between Russian and NATO." At the same time, Clinton's "highly antagonistic approach" towards Moscow during the campaign might have spooked voters, he said.
READ MORE: NATO chief urges EU to increase military budgets to maintain bond with US under Trump
The MP pointed out that the West's attitude towards Russia could shift dramatically in the near future, as not only is US foreign policy under Trump expected to exhibit a more constructive approach, but France could soon follow suit. The current presidential front-runner Francois Fillon, who won conservative primaries this week, is keen on restoring ties with Russia if elected.
The UK, as well as NATO as a whole, should join efforts to "go an extra mile, to try to engage with Russia," Kawczynski said.
'London struggles to adjust to new reality'
Jerald Horne, author and historian, told RT that UK Defence Secretary Michael Fallon's advice to Trump, urging him to stand up to Russia and not regard Moscow as an equal partner, will likely fall on deaf ears, as the once-celebrated "special relationship" between the two countries has been suffering because of London's increasing self-isolation.
"It would be very difficult to listen to Fallon's advice for American administration," Horne said, adding that, after opting to leave the EU, Britain "is increasingly feeling isolated and the pressure might be getting to the officials," such as Fallon.
On the other hand, the American people may have chosen Trump as President as a consequence of their weariness with the "military misadventures" of the US and UK in Iraq and Afghanistan, with the latter "unfolding disastrously" at the moment, he said.
Horne argues that the US election result is "reflection of revulsion of American people at these military catastrophes," while noting that the UK's government does not seem ready to review its foreign policy in the post-Brexit world, still counting on the fading "special relations" between Washington and London that are currently "under strain."
READ MORE: French people sacrifice their own interests to help Putin win the world? (OP-ED)
"He [Fallon] is still living in the past, he is living in the realm, where there were so-called special relationships between London and Washington but that realm is dissolving as we speak and London needs to adjust accordingly," Horne said, predicting an "agonizing reappraisal" in foreign policies.
You can share this story on social media: